By Dave Vieser. Say goodbye to Mi-Connection and hello to Continuum. Ten years after Mi-Connection emerged from the old Adelphia Cable System, the ​local ​cable company has a new name. While the change ​provides a fresh coat of paint and a platform for more new services, it does nothing to erase the debt which taxpayers in Mooresville and Davidson continue to shoulder.
Fortunately for Cornelius taxpayers, the town elected not to provide any funds when Mi-Connection was formed in 2007. "This felt from the start like a very typical private equity buyout with a lot of moving parts and both income statement and balance sheet risk," said long-time Town ​Commissioner Dave Gilroy. "No place for government and taxpayer dollars."
So while ​many ​residents in Cornelius subscribe to Continuum, taxpayers​ in Davidson and Mooresville are ​still ​subsidizing the purchase…and it's not cheap: $37.8 million in taxpayer funds have been paid since 2007 to finance debt service on the purchase according to Mooresville's Finance Director Deborah Hockett. That amounts to ​$28.27 million by Mooresville and $9.54 million by Davidson.
At the Oct. 26 board meeting, Continuum CEO David Auger announced that revenue is down 2.3 percent​ in the first quarter of fiscal year 2018 vs. last year and that earnings before interest, depreciation and amortization—a key metric used by cable operators to measure performance—decreased by 12.03 percent​ during the same time frame. Auger said most of this variance was due to the budgeted name change, with marketing expenses running​ $114,​157 higher this year.
Their main competition in the three town area comes from AT&T/U Verse, Spectrum (previously Time Warner Cable), Dish and Direct TV, ​as well as Windstream.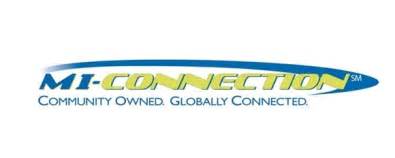 Continuum officials say that despite the challenges​ facing cable, they are working hard to improve ​services for all 17,000 subscribers. "There were many factors that went into our decision to change our name and rebrand, but the primary reason was because we wanted a name that better reflects who we are as a company," said Continuum's Marketing Director Ellen Baker. Baker says the company emphasizes three basic service elements: "We are local, reliable and our focus is on customer care."
"The new name also represents the many advances we've made since our origination in 2007 such as faster internet speeds, new technologies like TV Anywhere and our Continuum Whole Home DVR." The new website is "ourcontinuum," a change in message from "mi-connection."
When asked what new services and features customers will see in the coming months, Baker said "first of all, we have implemented an 'On-time Guarantee' which gives our customers a credit if we are late (for whatever reason) for a scheduled installation or service call. Their time is valuable and we want them to know we understand that."