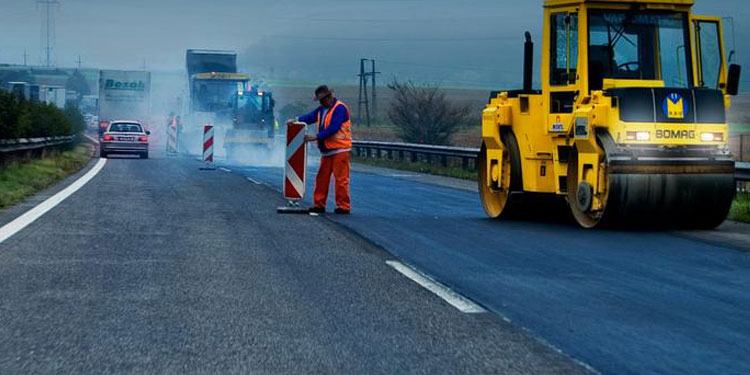 Jan. 25. By Dave Vieser. First, the good news: Multiple road improvements are expected to begin in 2022—much of it involving relocating utilities.
The bad news: Most of the projects will not be completed by year-end 2022 and the timeline may be extended even further if the NC Dept. of Transportation runs out of  money.
No visible work is expected on the most crucial project in town—the widening of West Catawba Avenue from Jetton Road to Sam Furr.
Here's a rundown of what to expect:
Gem Street Extension
This is a town-funded project and is, ironically, the only road project which will be finished in 2022.
The Gem Street Extension is designed to provide an additional route for motorists traveling from Hwy. 21 to Main Street/Hwy. 115 in Cornelius, relieving some of the heavy congestion on Catawba Avenue. The extension will connect Oak Street to School Street behind the Oak Street Mill.  The project will consist of widening and upgrading existing Willow Street and Gem so the road can handle two-way traffic. Approximately 600 linear feet of new two-lane road and a creek crossing will be constructed and a new sidewalk will be added to the north side of the road. Two dozen new public on-street parking spaces will be added as part of the project.
Construction will start in early 2022 and is scheduled to be complete by the end of the year, according to Tyler Beardsley, assistant town manager.
Torrence Chapel/West Catawba roundabouts
Utility relocation is expected to begin in 2022 on three roundabouts designed to ultimately reduce congestion at this busy intersection. One of the roundabouts will be south of Catawba at the intersection of Liverpool Parkway and Chartwell Center Drive near the Post Office. The remaining two will be at the intersection of Torrence Chapel Road and Old Torrence Chapel Road (behind McDonald's and near the entrance to the Shops at Fresh Market and at the awkward intersection of Knox Road and Torrence Chapel Road.  Actual road construction should begin in 2023.
Hwy. 21/Catawba Avenue dual roundabouts
Utility relocation will also begin at the site of two future roundabouts on Hwy. 21—one south of the Catawba Avenue intersection, near the entrance to Lucky Dog, and the other north of the intersection near the QuikTrip convenience store. Like the roundabouts west of I-77, actual road construction is expected to begin in 2023.
Hwy. 115/Potts Street roundabout
Utility relocation work for yet another roundabout will begin next year at the north end of Main Street/Hwy. 115 just south of Davidson. This roundabout will provide greater safety for motorists traveling on Hwy. 115 in either direction, as well as traffic entering the road from adjoining residential streets, including Davidson Street where the YMCA is located.
The Potts roundabout will be on the Cornelius side of the Norfolk Southern railroad bridge.
Hickory Street/Hwy. 115 signal and intersection
This project will provide greater safety for motorists and pedestrians seeking to cross Main Street/Hwy. 115 at Hickory Street. Currently, the intersection has stop signs on Hickory Street. Utility relocation will begin in 2022, followed by actual construction and signal installation in 2023.
Bailey Road and Northcross Drive extension
These road extension projects will see some utility relocation work in 2022, but will have less potential for traffic disruption since much of the work will be done on property where the roads will be extended, rather than on existing thoroughfares. Bailey Road will be extended westward at the big bend, for new straighter route to Hwy. 21. Northcross Drive, which dead-ends at the Stratford Forest neighborhood, will be extended to Westmoreland via Eagle Ridge Way. The extension will one day end with a roundabout on Westmoreland Road.
Project completion times
Most of the NCDOT projects are slated for completion by the end of 2023, or in 2024, under current schedules. However, those timelines may be changed. NCDOT cost estimates for  transportation improvements already approved have recently increased dramatically.
The increase is due to rising materials and labor costs, legal settlements and some inaccurate estimates which failed to account for the true cost of inflation.
Some construction work may impede traffic flow, but contractors are contractually obligated to keep delays to a minimum.
Land acquisition has also become a difficult factor due to a nationwide and statewide shortage of appraisers. How this may impact project completion dates for projects in Cornelius remains to be seen.