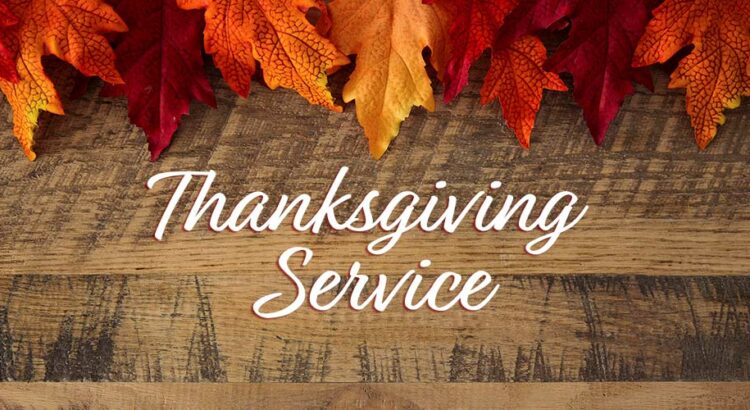 Oct. 20. After a two-year COVID hiatus, the Cornelius Community Thanksgiving Service returns Sunday Nov. 20 as the LKN Community Thanksgiving Service at Grace Covenant Church on Statesville Road.
"We wanted to make a bigger event to include more churches, so we reached out to Huntersville churches as well," said Rev. David Judge, pastor of First Baptist Church of Cornelius.
The service at Grace Covenant will begin at 6 pm Nov. 20.
Participating churches
Included in this year's program are Bethel Presbyterian, Cornelius Church of God, First Baptist Cornelius, First Baptist Huntersville, Grace Covenant, Lake Forest Huntersville, Lake Norman Baptist, Life Fellowship and Mt. Zion United Methodist Church.
With the inclusion of more churches and worship styles, praise and worship music will be included along with the more traditional choir. Rev. Anson Hanbury, who became lead pastor at Lake Norman Baptist Church this year, will deliver the sermon.
As in the past, an offering will be taken. This year it will benefit The Neighborhood CARE Center in Cornelius and Angels and Sparrows in Huntersville.