March 23. Charlotte Mecklenburg Library's "Community Read," which builds a community dialogue around the themes of racism and social justice, returns with discussions, book clubs and events hosted by the Library and community partners.
The signature title, "I'm Not Dying with You Tonight" by Kimberly Jones and Gilly Segal, includes an appearance by the authors on March 24. Adults and teens are encouraged to read and discuss the main title.
The Library also selected companion titles:
—"You Matter" by Christian Robinson (children)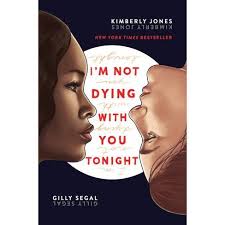 —"Look Both Ways: A Tale Told in Ten Blocks" by Jason Reynolds (preteens)
—"Just Mercy: A Story of Justice and Redemption" by Bryan Stevenson (adults)
Everyone in the community can participate: read a book, share perspectives, attend a program, engage on social media and build a stronger community together. All you have to do is sign up.
About the signature title
"An absolute page turner, I'm Not Dying with You Tonight is a compelling and powerful novel that is sure to make an impact. "
―Angie Thomas, New York Times bestselling author of The Hate U Give