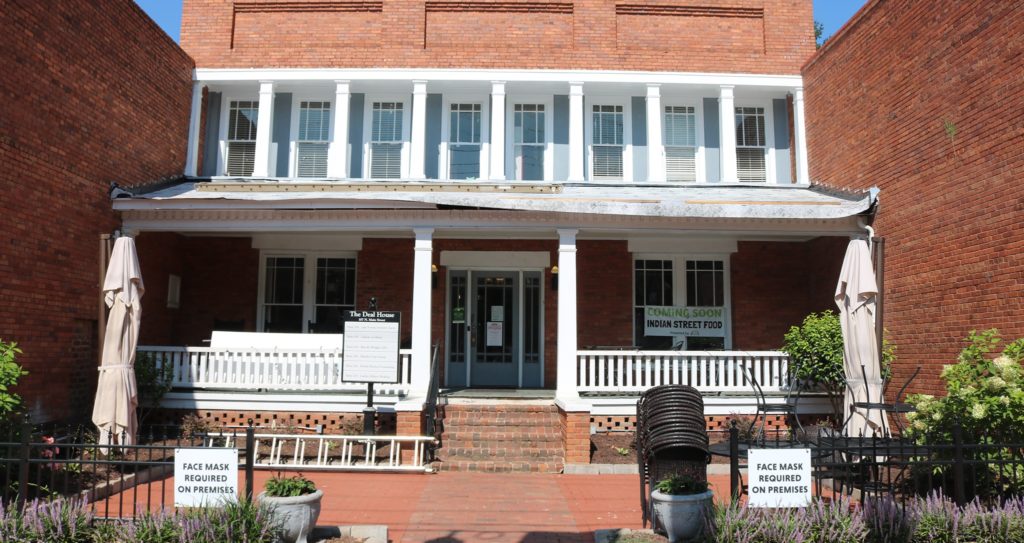 Oct. 9. Trendy shop-preneur Courtney Buckley will open her newest venture, Your Mom's Bazaar, in downtown Davidson Oct. 17. A sister concept of Your Mom's Donuts in Matthews and Charlotte, it will highlight local produce and provisions.
Buckley says the goal of this hyper-local market is to foster community.
Look for seasonal produce, fresh herbs, frozen goods, meats, cheeses, and other dairy offerings, as well as—get ready for it—donuts.
The location is about a block away from the Davidson Farmers Market. Your Mom's Bazaar will be closed on Saturday mornings so as not to conflict with DFM.
'Donuts' (spoken like Homer)
Buckley's well-known donuts will be available on Wednesdays, Fridays, and Sundays and fresh-baked breads will be for sale daily.
The market will feature more than two dozen local partners including, Apple Brandy Beef, Annie Mae and Ivy soaps and Windcrest and Fairshare Farm produce, not to mention vintage mini rugs from Krazy for Rugs.
'Giddy' about Davidson
"Davidson is the first place I called home in North Carolina and it has kept me in a trance since; there's simply no other city like it," said Buckley. "I am giddy to officially be joining the community as a storefront and know I could not be in better company on Main Street."
Front-of-house operations will be run by general manager Courtney Spear, a Davidson resident for 13 years and current Davidson Farmers Market coordinator.
Your Mom's Bazaar will be open Tuesday through Sunday.