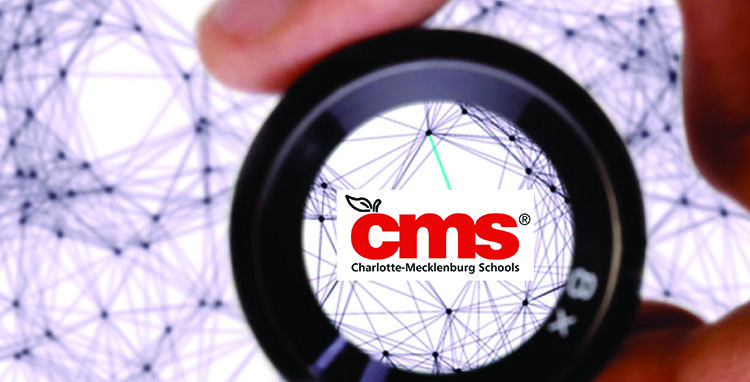 Dec. 9. By Dave Yochum. The Charlotte-Mecklenburg Board of Education has voted to return to remote learning for students in kindergarten through grade 12. The decision takes effect on Monday, Dec. 14 and extends to Jan. 19.
The decision is based on increased numbers of COVID-19 infections in Mecklenburg County.
Yesterday the NC Dept. of Health & Human Services reported 4,670 new cases of COVID-19, up from 4,372 new cases Monday, but well below Saturday and Sunday when the volume of new cases statewide rose above 6,000 on both days.
Mecklenburg cases 
In Mecklenburg County there were 439 new cases of COVID-19 in Tuesday's NCDHHS report, down from 564 in Monday's report and 784 in Sunday's report.
"None of us wants to put our kids back behind a computer screen instead of in the classroom with a live teacher," said Board Chair Elyse Dashew.
"But the health and safety of our students and staff comes first – and the COVID-19 metrics indicate that the number of infections is going up and will continue to do so for a while. So we will return to remote learning for K-12 students," she said.
Students with disabilities will continue to have equal access to remote instruction and in-person instruction consistent with their individualized education plans.
Testing
High school and middle school students scheduled for testing Dec. 14 through Dec. 18 will still be expected to come to their schools.
The decision does not change instruction for pre-kindergarten students.
Public health experts expect more increases in community spread of COVID-19 in the weeks ahead.
"While these experts have not said that in-person learning is a significant contributor to spread, as cases rapidly increase in the community, schools will feel the impact. We are taking this step proactively," said Superintendent Earnest Winston.
The motion also said that unused local leave for employees, which was set to expire Dec. 31, will now be extended to Jan. 15, 2021.
Students will return to school buildings on Jan. 19 according to their rotation schedules. K-5, K-8 and grades six through 12 schools will return with Rotation A students.
Curfew imposed statewide
With record increases of COVID-19, NC Gov. Roy Cooper Tuesday issued a new stay at home order requiring North Carolinians to stay at home between 10 pm and 5 am.
The new order, which goes into effect Friday, requires businesses, including restaurants, bars and entertainment venues, to close by 10 pm. Alcohol sales must end by 9 pm.