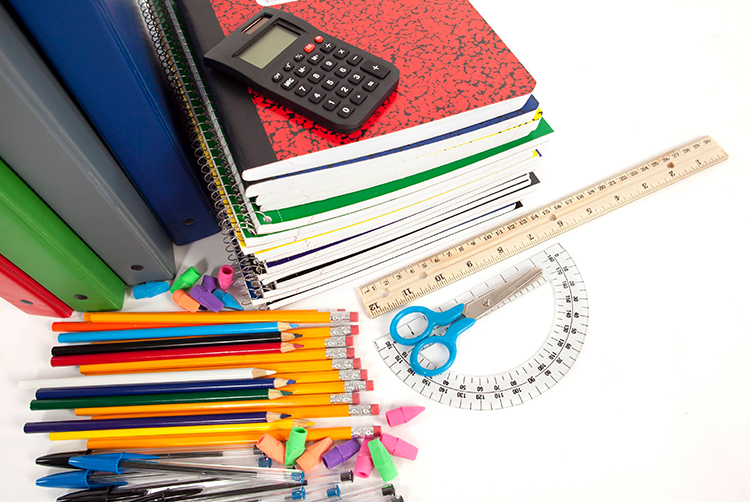 By Dave Yochum. Aug. 29. UPDATE 6PM. The mean-spiritedness of national politics ain't got nothing on Mecklenburg County. The Charlotte-Mecklenburg School Board last night passed the "Municipal Concerns Act of 2018," effectively blocking school construction in Cornelius and Huntersville.
This comes only a month after Cornelius and Huntersville voted to reserve the right to create municipal charter schools. Davidson commissioners opted not to follow the pack, which also included Matthews and Mint Hill.
The hasty tit for tat vote seemed to stun Cornelius Town Board members, but it should have come as no surprise. CMS Board Member Rhonda Cheek in late spring called "several to express my concerns and urge them not to support 514."
The charter school bill, sponsored by NC Rep. Bill Brawley of Matthews, authorized North Carolina towns to spend tax money for public education and specifically allows four Mecklenburg towns to create charter schools that would provide priority seating for town residents.
Cornelius Mayor Woody Washam said he was "severely disappointed" in the CMS vote. "This is a more than disturbing action taken by CMS Board without our Representative present.  It is wrong on so many levels. We will work toward a coordinated effort and response with the other towns affected. I consider this matter a call to action which will include lots of public discussion about what was done to us and how egregious it is," Washam said. (Cheek, formerly a Cornelius resident, was absent from the CMS board meeting, but spoke to Cornelius Today via email last night.)
Mayor Pro Tem Michael Miltich echoed Washam, calling the vote "deplorable."  He said it "singles out certain communities and treats them differently just because they have an option available to them."
The option is simply reserving the right to help fund local charter schools, not to specifically fund or open any. That all came about in response to the CMS bond package that included little for fast-growing Huntersville, Davidson and Cornelius.
The Lake Norman Chamber—and Cheek—opposed the bond referendum, which was approved by voters county-wide last fall.
Cornelius Commissioner Denis Bilodeau said he "does not believe our Town should be in the school business, however I voted in favor of 514 in order to allow an option for future boards should CMS not meet the needs of our children."
At the time, business and political leaders as well as ordinary citizens were looking at 10 years with no new schools.
"This new action confirms the worst," Bilodeau said. The Cornelius Commissioners will meet to discuss next steps "to right this wrong and protect the future of our children 's education," Bilodeau said.
CMS indicated that Cornelius and Huntersville could get onto the CMS construction priority list by approving a binding 15-year moratorium on launching town charter schools. CMS apparently doesn't have funding to invest in brick and mortar where upwardly mobile parents have their hearts set on charter schools.
In Davidson, where the town board opposed 514, Town Commissioner Jim Fuller said public schools are the "paragon" of democracy.  
"They teach our children—and my grandchildren—not only math and grammar, but so much more, about life and community. We should work together to make CMS better, not drain needed resources that will leave it starved and weaker," Fuller said.
The cost of starting and running a school system in Cornelius and Davidson, where land prices are soaring, could be overwhelming, Fuller pointed out.
"We have no more business running a school system than we have running a communications company. We can't afford it, and we don't know how to do it," Fuller said, making a reference to the MI Connection-Continuum debacle.
Nevertheless, Mecklenburg County Commissioner Jim Puckett was outraged by the CMS vote last night. Noting that the school system accounts for roughly 45 percent of county taxes, he said. he said CMS has an "unholy obsession" to punish children who happen to live in areas of middle- to upper-income social economic means outside the City of Charlotte.
"That reality was last noticed in the recent bond package that saw a reprioritization of CMS's own school building schedule to move schools listed in north Mecklenburg down the priority list and nearly a decade from any real chance of being built," he said.
This led to the votes for the charter school option in Cornelius and Huntersville, he said. "Not since the days of a dual school system has there been a more divisive and damaging action taken by those who claim to care about public education," Puckett said.
The firestorm of protest continued all day, with NC Sen. Jeff Tarte pulling no punches with a statement at 6 pm. "After speaking with many elected officials on this matter, I believe this is perhaps the least thought through and most harmful decision I have seen made by a CMS Board of Education in my 26 years of involvement with CMS. The CMS school board made an egregious mistake in passing the new capital funding policy. Therefore, I ask the CMS Board of Education to reconsider their position and rescind this policy," Tarte said.
Tarte said when a group of elected officials such as CMS board makes a carte blanche decision to exclude the needs of entire geographic groups of students, citizens should be taken aback.
"We must all ask how we are going to ensure every student in Mecklenburg County will have an outstanding educational experience," he said.