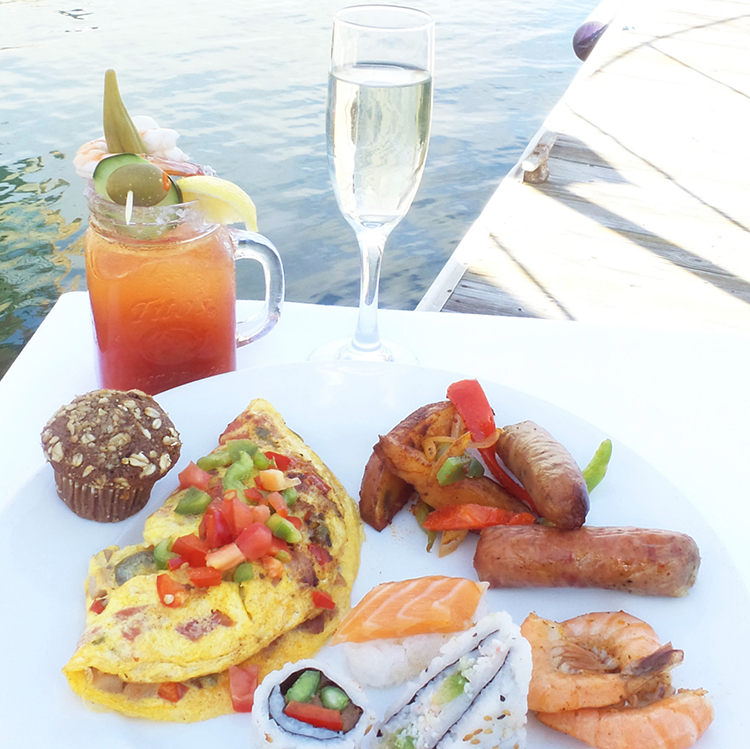 July 17. Combine breakfast and lunch and you get brunch. Starting Sunday, you can also get adult beverages at Cornelius restaurants, starting at 10 am. Cornelius commissioners approved the so-called "brunch bill" at their Monday July 17 meeting.
The law was signed by Gov. Roy Cooper on June 30. However, local towns and cities must also adopt an ordinance approving the change and approval across the state has not been unanimous. In New Bern, for example, efforts to pass the brunch bill failed after a motion in favor failed to gain a second. "It's another invasion on a Sunday, which is a religious day for a lot of people," said Bernard White, a New Bern alderman.
The change will not apply to ABC Stores.
Also at Monday's meeting, the board:
Proclaimed Saturday July 22 as "Big Day at the Lake Day" in honor of the 13th annual event whereby at-risk children in Big Brothers Big Sisters enjoy a day on the lake, courtesy of hundreds of Boat Hosts and volunteers. More than 170 children are expected to participate this year.
Honored the Union Bethel AME Zion Methodist Church which marks 100 years of service to the community this year. Mayor Chuck Travis noted that there have been six generations of families who have worshipped at the church over the century. "We hope you will continue to be around for a long time" the mayor said.
Recognized Cheryl Crawford who has served on the town's Planning Board since 2010 and is stepping down after two full terms.
Postponed until Aug. 7 a request from Mama's Pizza to construct a new 5,230 square foot building at 19741 South Main Street. The owner was unable to attend the July 17 meeting due to a scheduling conflict.
Postponed a public hearing on proposed economic development incentives for Olde Mecklenburg Brewery to the board's Oct. 2 meeting. "If a final agreement cannot be achieved by then, we will recommend closure of the hearing and re-advertising when a final agreement is achieved" said Planning Director Wayne Herron.