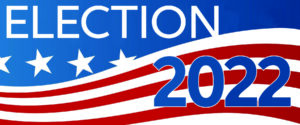 Oct. 12. The Lake Norman Chamber will host a candidate forum for NC House District 98, Mecklenburg County District 1 and Charlotte Mecklenburg Schools (CMS) District 1 on Oct. 12 at Town Hall.
The forum, which will be held in the Community Room from 7 pm to 9 pm, will be moderated by Paul Cameron, former WBTV news anchor. Candidates for other races will also be invited to attend to meet the public but will not be featured.
—Christy Clark, Democrat, will once again challenge incumbent Republican John Bradford for the NC 98.
—Incumbent Democrat Elaine Powell will face Republican newcomer Ross Monks for Mecklenburg County Commissioner District 1.
—The Charlotte Mecklenburg School District 1 race features five candidates. They include Ro Lawsin, Hamani R. Fisher, Melissa Easley, incumbent Rhonda Cheek and Bill Fountain.
More information: Contact the Chamber of Commerce at 704-892-1922 or visit www.lakenormanchamber.org.