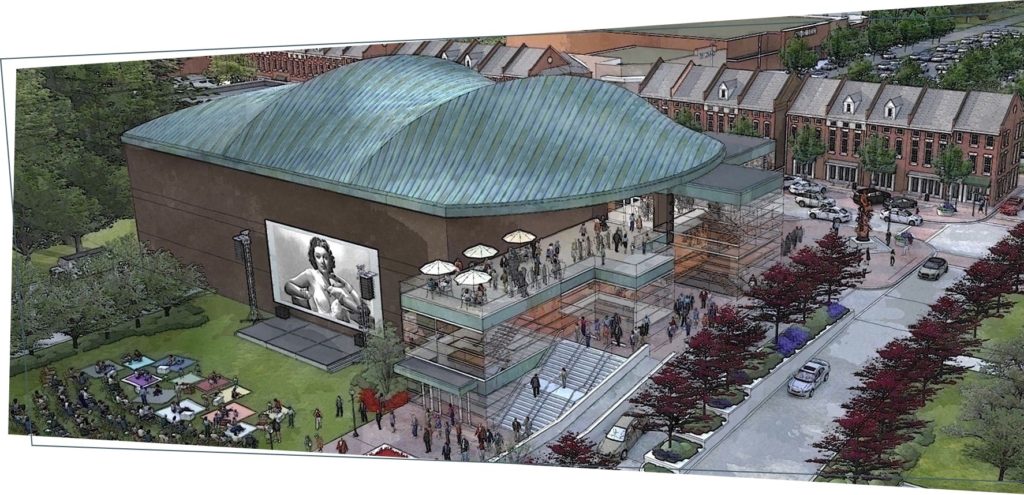 Nov. 18. The family ​behind Cashion's ​Quik Stop is giving $500,000 to the Cain Center for the Arts. Their name will be on the entryway and Public Art Corner, according to a press release Friday afternoon. The Cashion family has long been a ​part of the community​: Cashion's Food Mart​ employed generations of residents.
Owners Robert and Louise Cashion​ ​established a "1% Give Back Policy," ​which helped support a wide variety of nonprofit​s.
​Their work has been honored with the National Grocers Association "Spirit of America" Award, the North Mecklenburg Civitan Club's "Citizen of the Year" Award, and the Lake Norman Chamber of Commerce "Business Person of the Year" Award, an honor which now bears ​the late ​Robert Cashion's name.
​The non-profit Cain Center is well on its way to a $25 million ​goal. Cornelius residents Bill and Ericka Cain provided a foundational gift of $5 million​.
Cornelius resident Kathryn Keele has committed $2 million to the campaign; the center's art gallery will bear her family's name.
The Cain Center​, which will be in downtown Cornelius adjacent to the Police Station, will​ serve the Lake Norman region.
"Through the years our family has been proud to support the projects and organizations that make this community such a wonderful place to live and work for everyone who lives here," said ​Louise Cashion.
The center will include a 400-seat theater, gallery space, an outdoor venue​ ​and classrooms.
In addition to providing a home for national and regional shows and performances, it will also be a venue for community, private, and civic events.
​​A $4 million bond ​to help launch the center was approved by voters in 2017.