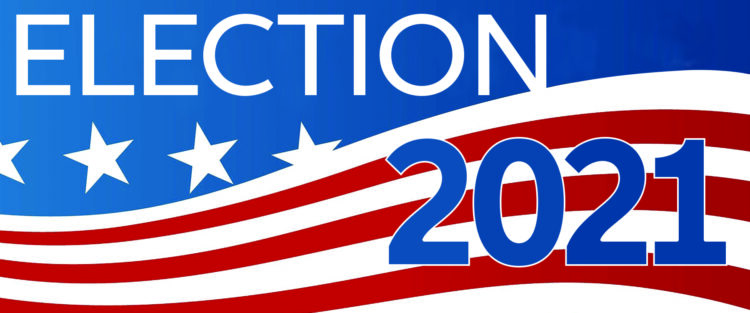 Oct. 21. By Dave Yochum. If traffic gives you that congested feeling, think of the growth that causes traffic as a sign of a place where people want to live.
That said, growth is a blessing and a curse. There are major road improvements coming—more than a dozen worth tens of millions of dollars in total—but they're not here yet, so growth and traffic are a Town Board election issue.
We asked all nine candidates for Cornelius Town Board how they would fix our traffic and road problems. Their responses are in alphabetical order.
Previously, we've asked the candidates about Bus Rapid Transit and their top five priorities as members of the Town Board.
How would you solve our traffic issues?
Denis Bilodeau
Traffic issues will be mitigated in the short term by fully funded and active road improvement projects. Several NCDOT improvements are in the "right of way" purchase and utility relocation phase. These improvements are targeted to improve areas that receive the most pass through traffic. Town projects include a new east /west alternative to downtown Catawba Ave. Road improvements will be completed before recently approved developments. I have met with legislators and NCDOT to further accelerate completion. Longer term, we expect the addition of a Bailey Road "flyover" I77 bridge as well as a new Exit 27. Additional forms of mass transit options are also critical.
Jim Duke
First, we need to stop creating new areas of congestion by allowing density in places where it can't be supported by adequate roads and traffic management systems. We need to hold developers to timelines that coincide with NCDOT construction schedules. Traditionally, road improvements come after congestion has gotten out of hand. This trend needs to be challenged by better long-term planning and the cooperation of area builders. We need to keep as much open space as possible.
Colin Furcht
Traffic is probably the Number One issue I hear from residents. While we cannot fix "the sins of the past," we certainly can manage better going forward. Our Contract with Cornelius addresses this for a fixed period of time. Residential growth will have the biggest impact on traffic and this needs to be our focus to help ease traffic until these road projects are complete. I understand the state does not allow us to base decisions on infrastructure. That said, the Commission can base their decisions on the many other factors. It's ok to say it's not a good fit. Multi unit housing projects do not need to be added to every proposal.
Dave Gilroy
Most Cornelius residents have one overriding thought re: traffic congestion – above all, let's NOT make it even worse. As they say, "when you find yourself in a hole, stop digging". After nonchalantly approving exactly 1,422 new apartments in the last 7 weeks, the current Commissioners just locked us into an incredible 42% growth in our high density multifamily housing! Increased traffic congestion isn't the only result; we will also see overcrowded schools, major stresses on our precious public safety and park resources, and yet another increase in property taxes.
Michael Miltich
This is what I've done, and will continue to do when re-elected:
• Collaborate with the regions' elected officials
• Strengthen relationships with NCDOT and CATS
• Empower CRTPO becoming proactive
• Identify funding sources
• Participated in the 12 county integrated transit plan Connect Beyond
• Member Beyond 77 Advisory Committee
• Approve multi-mobility development and increased options
• Build local connections that increase travel flexibility
• Include connectivity within zoning approvals
• Planning for new roads that will be needed in 20-30 years
• Routine reminders to our residents of the Street Smart webpage
• Identify affordable small scale road improvements
• Intersection flow and signal timing enhancements
Michael Osborne
Tough problems need creative solutions. I will be creative and fight to move the timeline of any scheduled enhancements up by asking the Town to approach DOT to offer money out of our $8M surplus to temporarily fund our road projects until the DOT can repay them with their scheduled funds. We cannot widen Catawba and the school traffic competes with rush hour, I will ask the town to identify a location for a new school that will alleviate traffic and move our kids out of trailers and into the class rooms.
Thurman Ross
In addition to continuing to work with NCDOT to fast-track our road improvement projects, I work to encourage connectivity across our town, including the ease of use of Charlotte Rapid Transit. I will encourage and support projects that come before the Town Board with minimal traffic impacts as well as connectivity all across town. I will continue to work with leaders in NC and Washington DC on funding sources for greenways, bike lanes, mass transit and roads.
Todd Sansbury
Traffic issues cannot be solved by one person. It requires a coordinated effort by a group of commissioners who not only rank traffic as a top priority, but also work closely with surrounding communities. Upcoming road projects will help facilitate traffic flow, but future plans should include traffic impact analysis for the larger affected areas and intersections, not just the immediate footprint of new construction. Land use plans should encourage an equitable distribution of commercial and residential in areas designated as Village Center. Finally, a long range, comprehensive town plan should be developed so road improvements contribute to the master plan vs. a piecemeal approach.
Tricia Sisson
Stopping at every red light and long lines is frustrating, but relief is coming! Cornelius has 13 road projects funded and underway or coming soon. We will be challenged navigating construction for a few years. I will work with Town Staff and NCDOT to ensure these projects are pushed up (like West Catawba now 1 year earlier!) and as much work is done at night as possible to reduce the impact these projects have on our daily commutes. And I will continue to push for solutions, like when I requested NCDOT add a right turn arrow onto SB HWY 21 from Westmorland when traffic was backing up over the I77 bridge. It was completed in record time at no cost to the town, and has helped alleviate some of the congestion at that intersection. I will continue to look for unique solutions and focus not only on roads but bike lanes and greenways too.