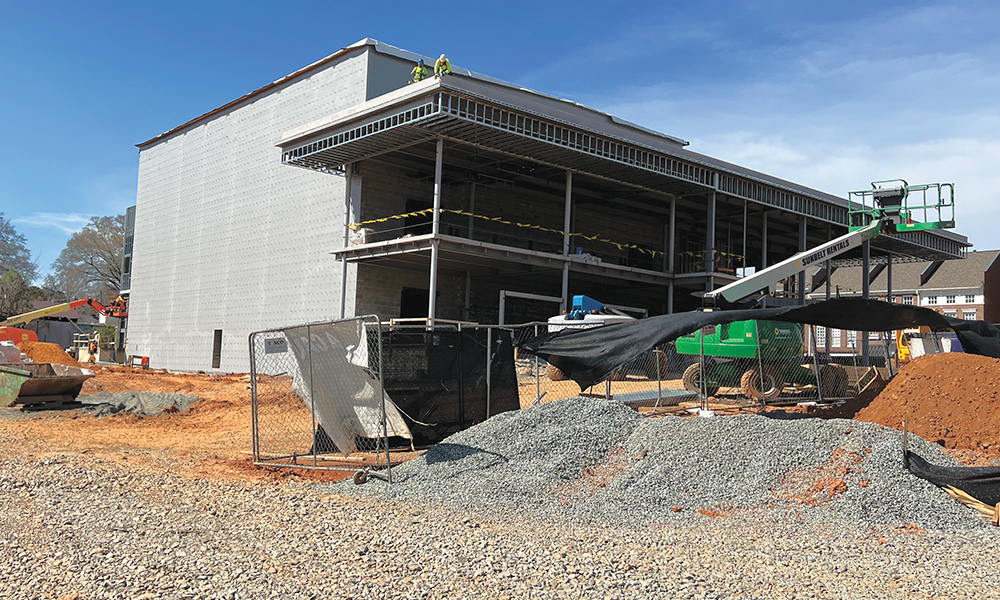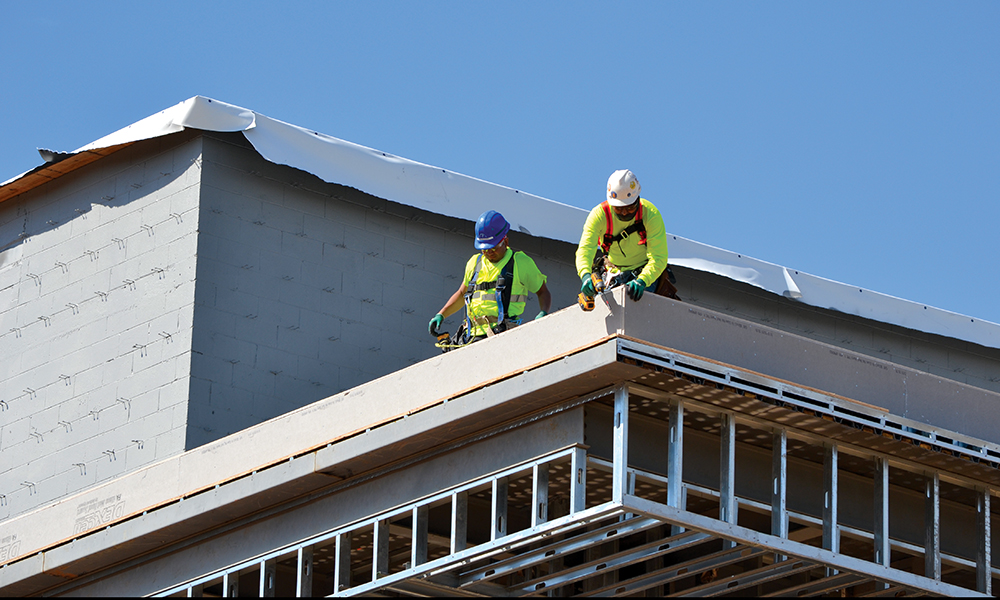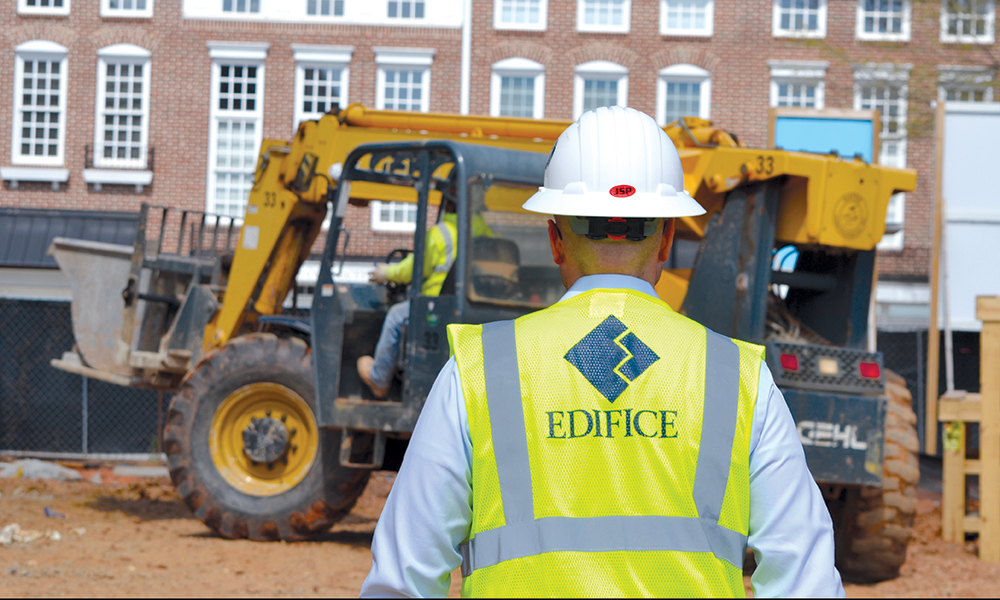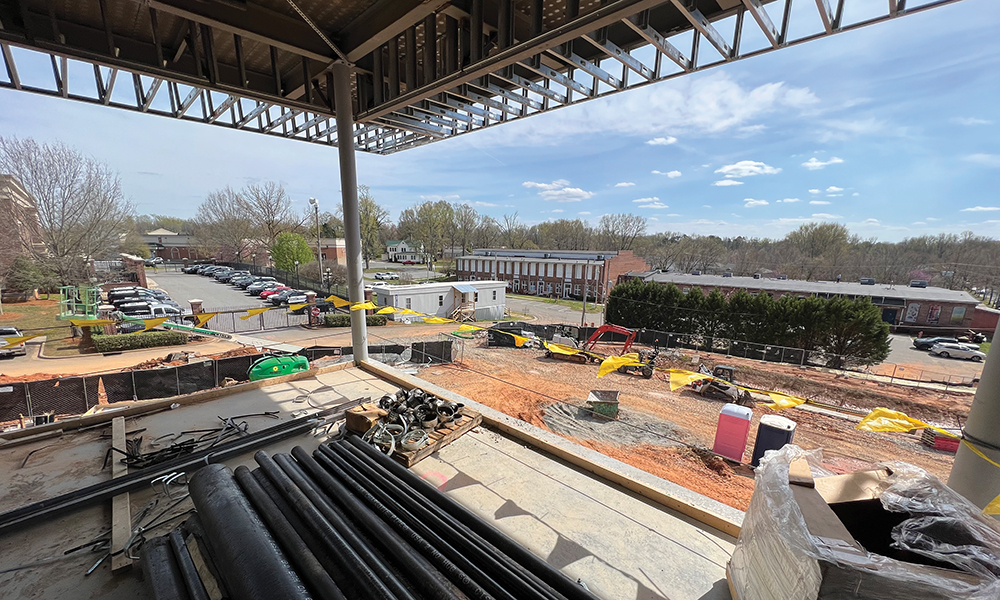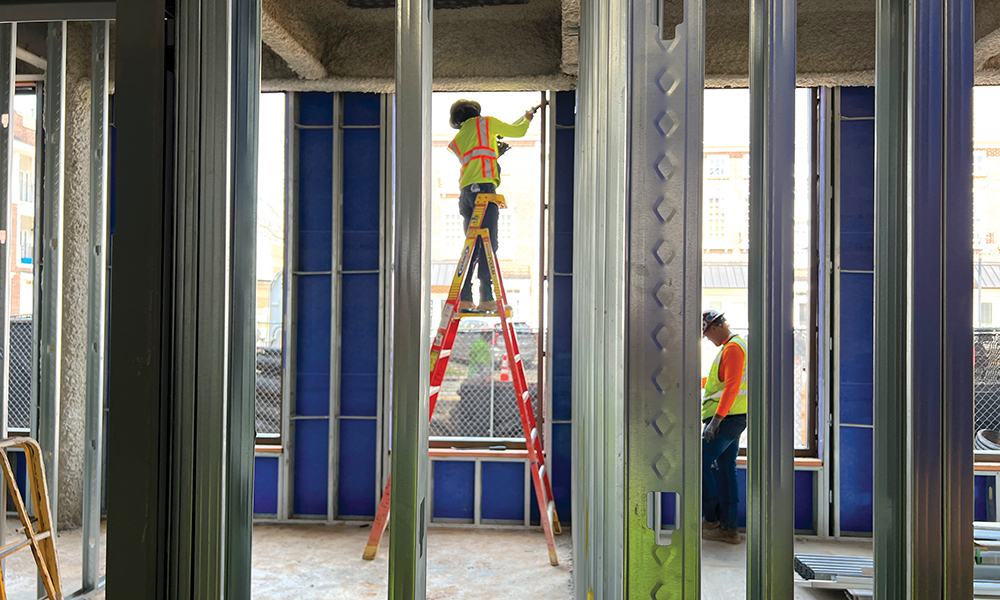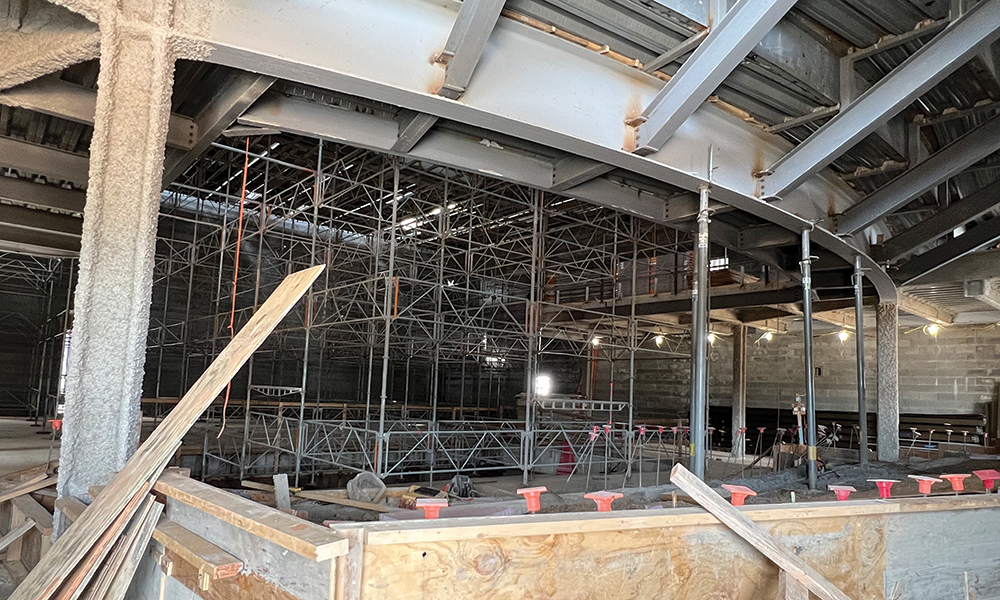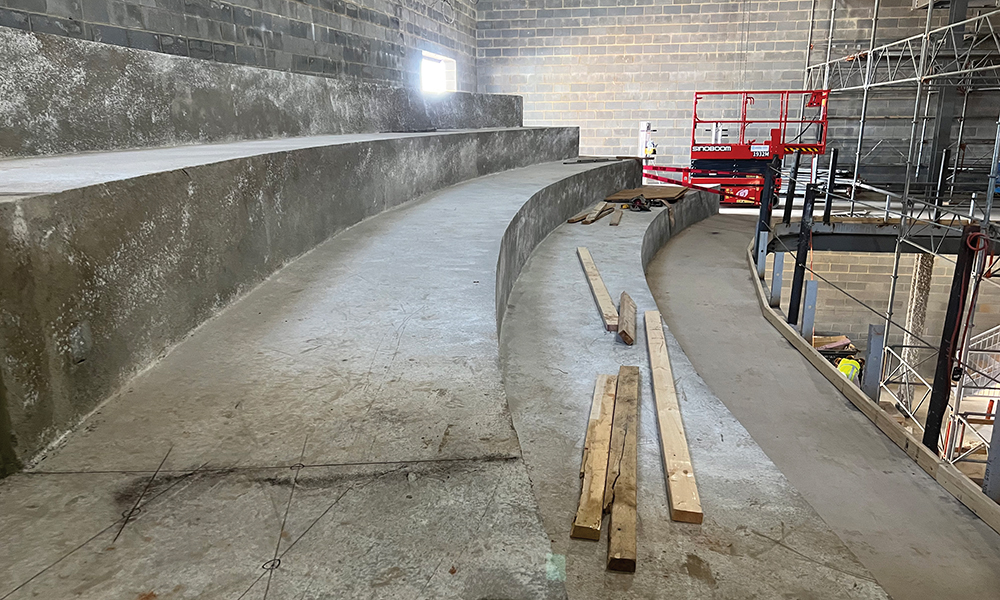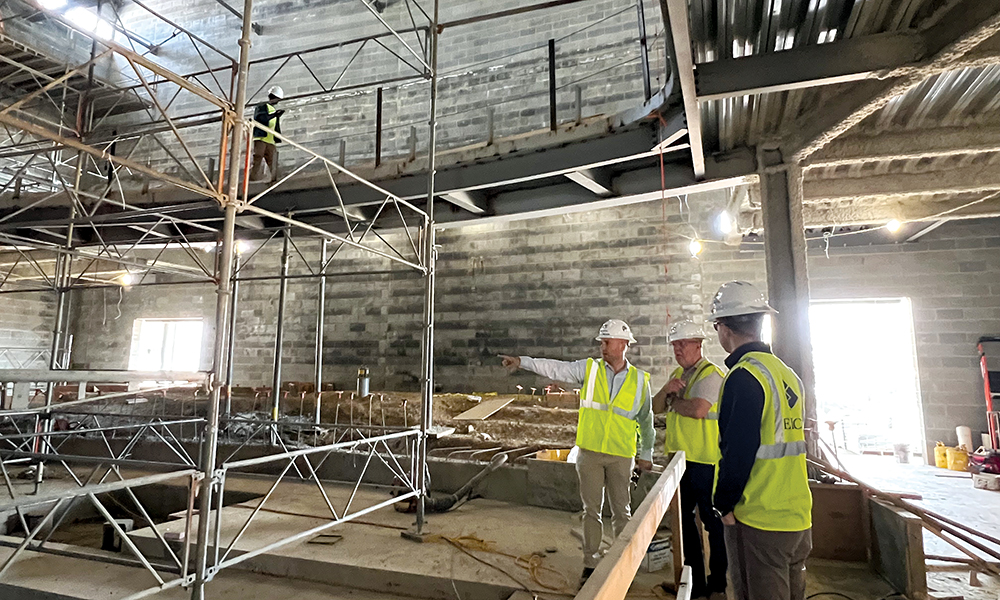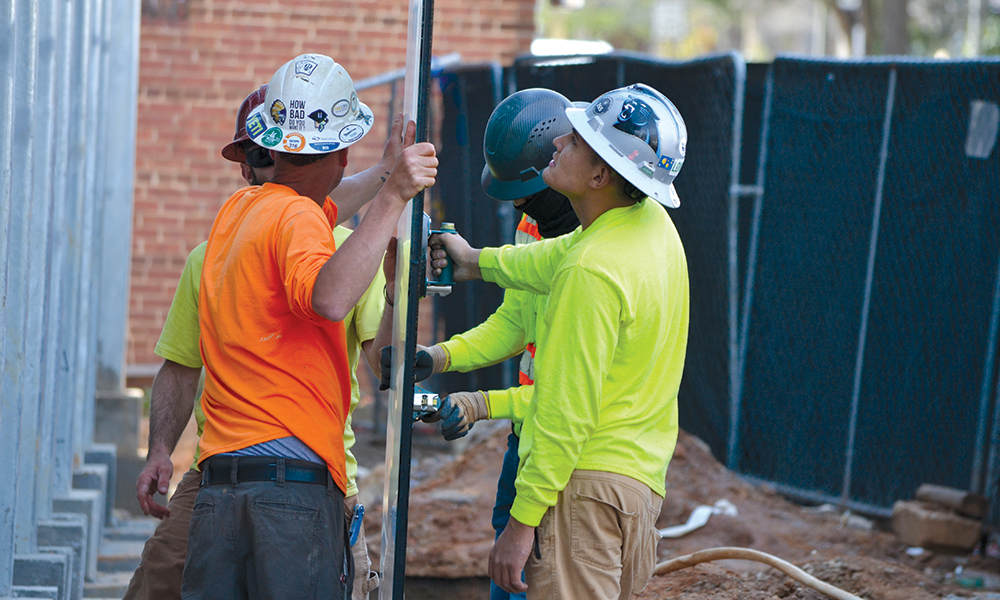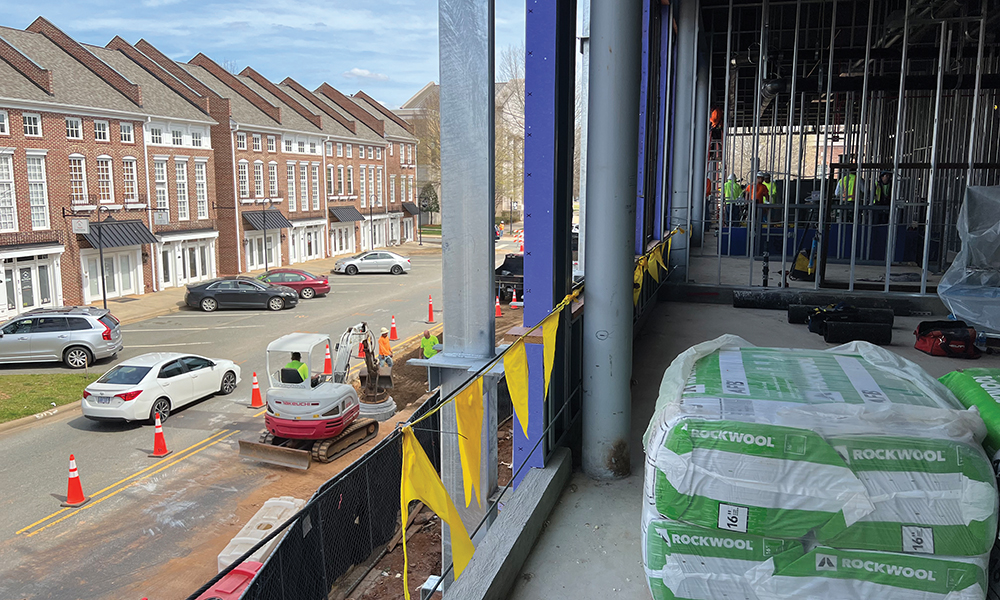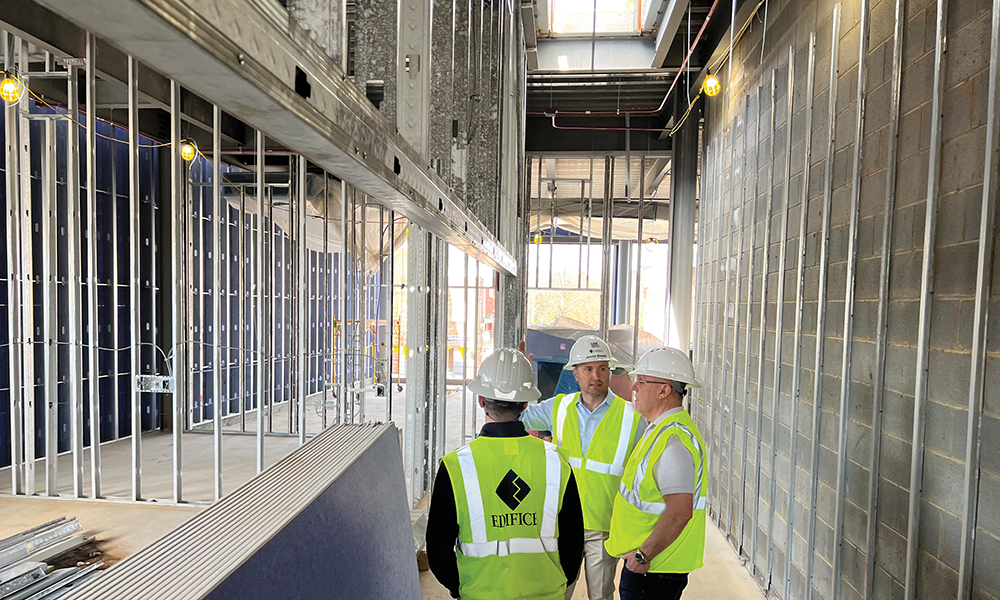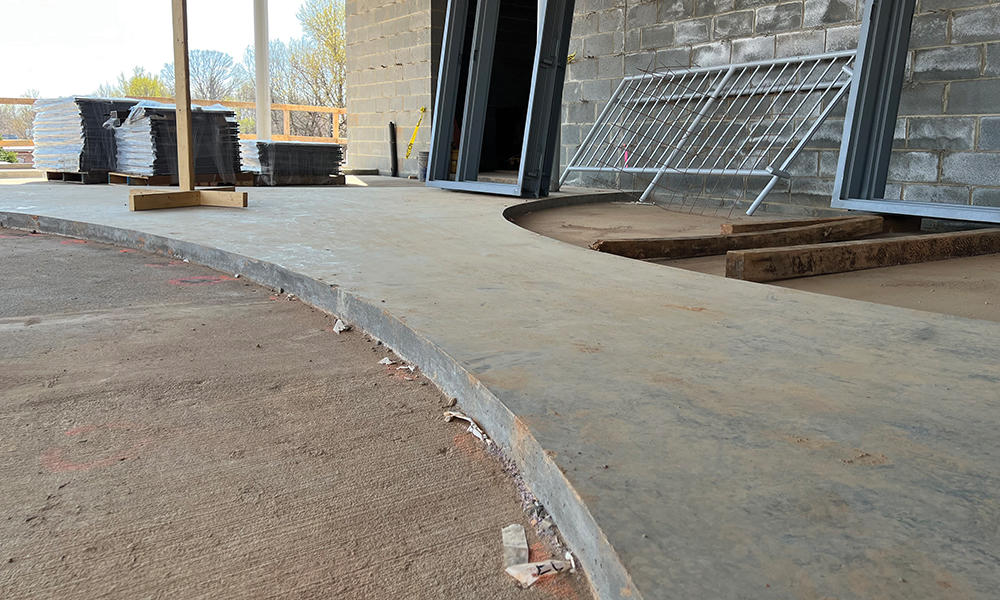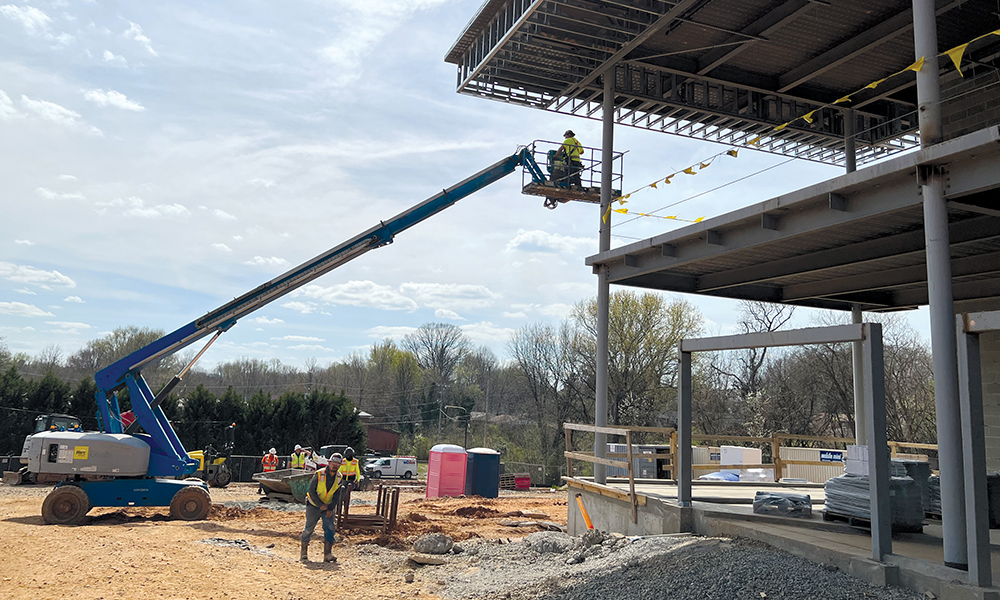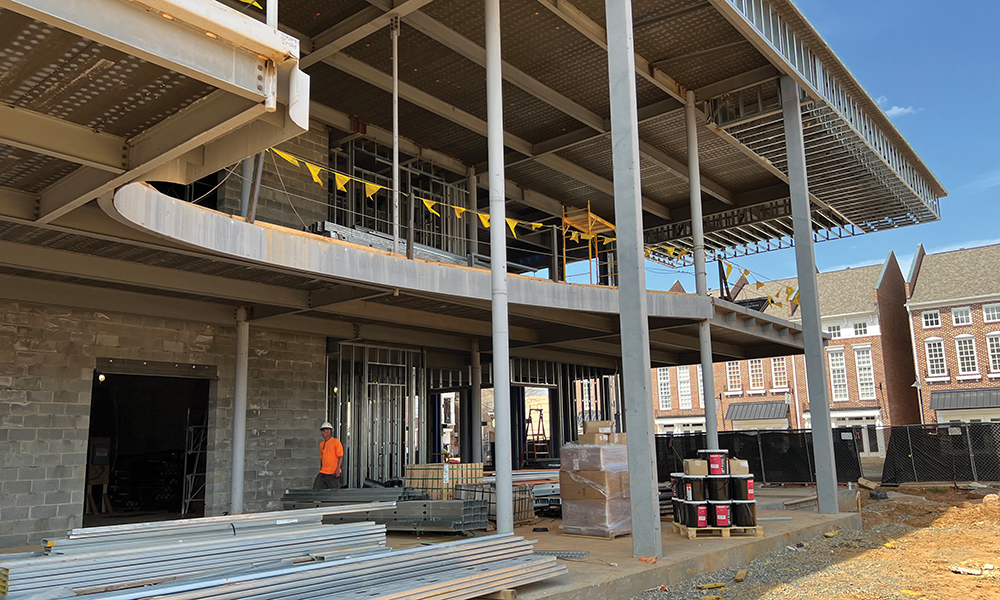 Slideshow_CainCenterTour_2987
Slideshow_CainCenterTour_0411
Slideshow_CainCenterTour_0300
Slideshow_CainCenterTour_2884
Slideshow_CainCenterTour_2805
Slideshow_CainCenterTour_2772
Slideshow_CainCenterTour_2919
Slideshow_CainCenterTour_27762
Slideshow_CainCenterTour_0401
Slideshow_CainCenterTour_2855
Slideshow_CainCenterTour_2848
Slideshow_CainCenterTour_2952
Slideshow_CainCenterTour_2730
Slideshow_CainCenterTour_2729
April 12. The Cain Center for the Art is already an imposing and welcoming presence in downtown Cornelius, less than a year after ground-breaking.
Background
• Citizens OK'd $4 million in bonds for downtown redevelopment in 2013
• Ericka and Bill Cain gave a foundational $5 million gift in 2020
• All told, nearly $25 million has been raised to build the Cain Center
• Groundbreaking took place in May of 2021

Opening is targeted for late December or early January. Executive Director Justin Dionne gave us a peak at construction in late March.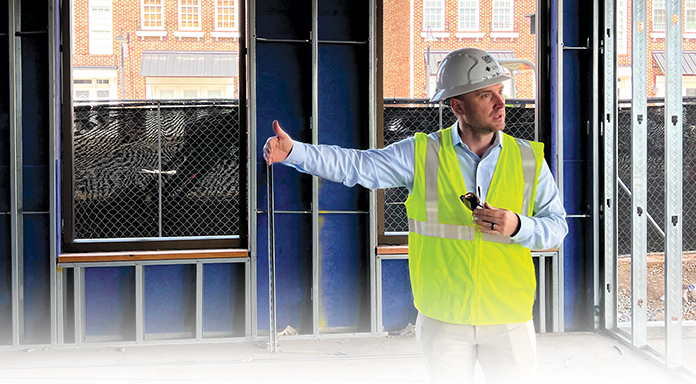 "I hope that Lake Norman residents are excited for this project to become a reality! What has been almost a decade in the making and seemed like a dream is becoming a reality thanks to the hard work and support of the citizens of LKN. This project really will be something that everyone can be proud of and say "I helped make that happen."  That is our goal, to ensure that every person in Cornelius and the surrounding LKN communities feel a sense of pride and accomplishment when they see and visit their center."
—Justin Dionne, executive director Cain Center for the Arts
Fun facts
• There are 250 tons of steel in the building.
• The stage can be expanded by folding down the seats in the orchestra level. Platforms can be placed on top of them.
• The dance studio facing Catawba Avenue is 1,335 square feet.
• The remains of the Cotton Gin that were salvageable will be used to build the reception desk and feature wall in the downstairs lobby.
• There are 30 to 50 construction workers on the job on any given day.
• There are no steps up from the Catawba Avenue sidewalk to the lobby.