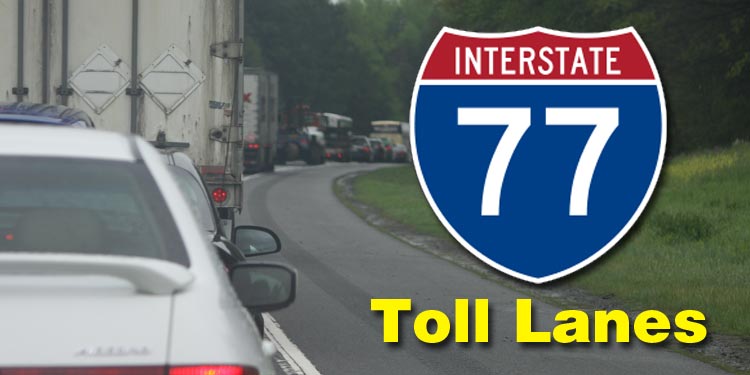 Oct. 15. By Dave Vieser. Even in a pandemic, the toll lanes which continue to haunt Lake Norman area politicians, also haunt local motorists.
For example, motorists with three passengers or more traveling from Cornelius to Charlotte and seeking to use the toll lanes for free must navigate a rather difficult process while being clairvoyant. According to I-77 Mobility Partners: "All High Occupancy Vehicles (HOV3+) with at least three occupants are entitled to use the express lanes for free."
Sounds good, but there's a catch. Unless you buy something called a flex transponder, which costs $16.49, you must notify NC Quick Pass 15 minutes before you intend to use the HOV lanes to get the discount.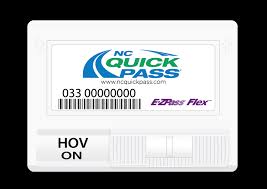 Considering that the use of toll lanes is often a last minute decision—congestion in the general purpose lanes is unpredictable—this sounds like a real Catch 22.
We contacted I-77 Mobility Partners to be sure we were correct about that 15 minute notification.
"The 15-minutes prior notification that you mention occurs if a driver is declaring HOV3+ status through the NC Quick Pass app," said spokeswoman Jean Leier. "If a driver has the Flex transponder, they just slide the switch to HOV3+ before entering the express lanes."
Local officials expressed concern over the process established by I-77 Mobility Partners.
"It's one of the many reasons why I don't support having a private for-profit company in control of our major highway," said NC Sen. Natasha Marcus. "They do what they can to make a profit and we are at their mercy."
Any chance this somewhat convoluted procedure could change? Don't bet the Rambler, especially with toll revenues bottoming out this year thanks to COVID-19.