Jan. 9. By Dave Yochum. There have been at least three deaths by suicide this year of a child younger than 12 who had been harassed or bullied by peers.
Bullying ruins lives. An attorney for the 16-year-old suspect in the on-campus shooting death of a fellow Butler High School student said the suspect was the target of threats and bullying.
Jatwan Cuffie, a Butler High freshman, has been charged with first-degree murder in the October shooting death of Bobby McKeithen. It happened in a crowded hallway at the 2,100-student school on a Monday morning.
Arlene Berkman is the founder of the Cornelius-based Respect Ability Foundation, which teaches children and teachers how to stand up to bullies.
"What needs to be done, isn't being done," the Peninsula resident said. Her foundation works with national figures such as Peter Yarrow of Peter, Paul and Mary fame to bring a hands-on anti-bullying curriculum to area schools, including Charlotte Mecklenburg Schools and Mooresville Graded School District.
Berkman says students learn about expressing feelings, creating a caring community, resolving conflict and celebrating diversity from how teachers manage their classrooms.
Then students know how to stop bullying in the moment, when it occurs.
No one knows for sure if training from the foundation could have prevented the shooting at Butler High.
"You need to start programs in the elementary grades on social and emotional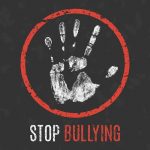 learning," she said, explaining that training can start between the fourth and sixth grades.
It should be easy and comfortable to say: "Hey, we don't do that here."
By the time Foundation-trained kids get to high school, they know self-management skills—and anti-social behavior the moment they see it.
Berkman does. She said her own son had been bullied by classmates in middle school. The lack of witnesses to the bullying incidents made it difficult for school administrators to discipline the students who were responsible.
"It was a small school district whose superintendent was very approachable, but could not do anything since no one ever saw it happen," Berkman said. "We changed schools and the problem was solved, but not everyone can do that. We lived through all the traumas the parents go through in these situations, and it left its scars."
She taught in public schools for five years.
"Taking education funds and piling them into metal detectors is not going to change a thing," she said.
After her retirement in 2009, Berkman said hearing and reading about the ongoing problem of bullying in schools spurred her to take action.
"I said to myself, 'I can do something about this or stand by and watch it,'" Berkman said. "I made the decision to do something."
From that decision, the Respect Ability Foundation was born. The organization has been serving the greater Charlotte area for eight years.
The annual budget is about $100,000 a year. Rather than fundraisers, Berkman hunts for funds through grants and personal donations.
Major universities—like Yale, Harvard, the University of Chicago—are changing teaching curriculums to include social and emotional learning.
Computers and cellphones don't help; children hardly know how to socialize IRL. "The only thing they socialize with is and iPad, iPhone or a computer. They don't know how to look at someone and talk to them," Berkman said, expressing deep concern about the future.
The Respect Ability Foundation, which works in schools from September through April, produces results in a matter of weeks.
"By mid-December they tell us they see changes in the kids," Berkman said.  "They might say they had 20 kids on the bully radar when school starts, and by December it's down to a handful."
Respect Ability  urges students to  praise "put-ups" and put down "put-downs."
"You build community by befriending people and inviting them in," Berkman says.
In addition to promoting its core programming in the areas of bullying and conflict resolution, Respect Ability offers programs in leadership development and diversity training as well as cyberbullying and conflict resolution for teachers.
Berkman said the foundation is  committed to making students and teachers feel a sense of belonging, safety and respect.
"People can only take so much put downs in their life, some will fight back and some will curl up," she said.