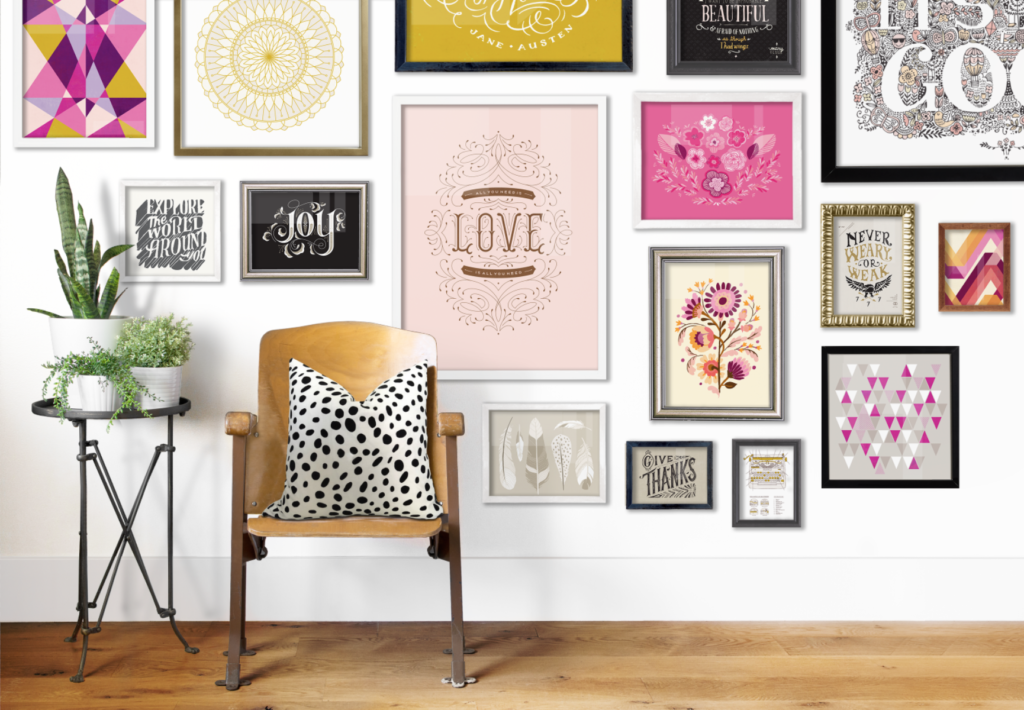 With a degree from the School of Architecture at the Pratt Institute in New York, Tracy Ray has a keen eye for design and structure.
But the Magnolia Estate resident's career has been focused in specialty retail visual merchandising and store design. She's worked with companies like Smith and Hawken, Levi Strauss, World Market, Anthropologie, Pottery Barn, L.L. Bean and now she's a consultant with Lowes Home Improvement's New York City stores on the Upper West Side and in Chelsea.
What better person to lay out a gallery wall.
Gallery walls can be big or small or somewhere in between. Your favorite prints and art pieces will make a unique personal statement. Favorite photos, cropped tight, perhaps, or blown up big, are wonderful reminders of trips, family, special moments. "It's amazing what you can do with a Restore or Goodwill purchase," Ray says.
Gallery walls also kill the need for cheesy "sofa-size" paintings that are only a step up from paint-by-number scapes of one kind or another.
All it takes is a little creativity, patience and some instructions, courtesy of Ray.
The directions can be used for all sorts of hanging items, such as clocks, mirrors, photographs and wall décor.
Ray says tracing the items you are putting up for exact size is important. Make sure you are using picture hooks to secure the weight; anchors if they are heavier pieces.
General concepts:
Children's artwork framed
Mix of mirrors, wall art and photography
Black and white photography mixed with black and white sketches and wall art
Family pictures
Tools you will need:
Level
Painters tape
Pencil
Tape measure
Masking paper or any type of kraft paper (no newspapers in case ink rubs off on the walls)
Picture hanging hooks
Command picture hanging hooks for lighter pieces