July 21. The Lake Norman Bridge Club is offering a series of lessons for beginning and intermediate players at Cornelius Town Hall from 10 am to 11:30 am Tuesday mornings through Aug. 30 and again following the week of Labor Day.
The lessons, which are $10 per session, are taught by club member David Smith.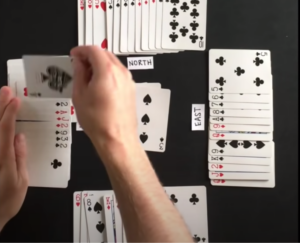 Bridge is a partnership game, so a partner is recommended. (The club will provide partners as needed.)
To register, contact Ella Rice at icellago@yahoo.com or 980-254-1884 or Vicki Cornwell at vcornwell@mahlerco.com or 201-747-2433.
Players at all levels are welcome to stay for the club's regular Tuesday afternoon game, starting at 12:30 pm.