Oct. 5. By Dave Vieser. In the highly visible race for House District 98, hardly a day goes by without a political mailer. Lawn signs have sprouted up during the past couple of weeks all over town. The rematch between John Bradford and Christy Clark will be hard-fought.
What's special about NC House District 98?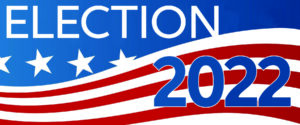 Right now Bradford is the only Republican in the Mecklenburg County delegation in Raleigh—all the others are Democrats. The district, which includes all of Cornelius, as well as portions of Davidson and Huntersville, helped propel Thom Tillis to the US Senate. Both Tillis and Bradford served at one time on the Cornelius Town Board.
Bradford, 48, and Clark, 51, have squared off twice before.
Bradford held the post for two terms but in 2018, Clark won an upset victory. Bradford recaptured the House seat in 2020; now the two are back up against each other again, and the rematch is shaping up as the must-watch local race in North Mecklenburg.
NC Board of Election filings show Bradford has raised $168,000 to Clark's $143,000 as of the close of the second quarter.
Why are you running?
Bradford:  "As a parent, business owner and 19-year resident of the district, I'm committed to public service for the good of all our citizens." The Cornelius resident said that government must live within its means, not spending the tax dollars of a future generation. If re-elected, he said he would continue to support sound fiscal management at the state level "which we can invest in our public schools, better pay for teachers and support for law enforcement to keep our children and citizens safe."
Clark: "I'm running again for NC House District 98 to bring professionalism, empathy and dedication to the NC General Assembly." The Huntersville resident said she dedicated much of her time in the General Assembly to advocating for common sense gun laws, protecting victims of domestic violence and keeping guns out of schools. "I am a passionate advocate for women and children, and as a cancer survivor, quality affordable healthcare is a top issue to me," she said. She is currently an educator in a local public school and was the first North Carolina Certified Paralegal to serve in the General Assembly.
What is the most important issue in this campaign, and why?
Bradford: "Right now, we're facing tough economic times, driven by high inflation and a federal government that's focused more on spending our tax dollars and putting us deeper into debt. Inflation is a regressive tax that impacts everyone. Inflation is no longer just about gas prices but it's also impacting putting food on the table. Every year that I have served in office I have led the effort to lower taxes so hard-working families can keep more of their hard-earned money."
Clark: "The most important issue in this campaign is protecting democracy. For the first time in our history, we are living in a country where the results of elections are being questioned. We need to focus on protecting the right to vote for all Americans. The US Supreme Court is considering ruling on a case that would remove checks and balances in state government giving the legislature the power to overrule the voice of voters. Women are also at risk of being stripped of their rights. We cannot allow the government to come between a woman and her doctor."