Aug. 26. Pet owners are invited to register online to enter their furry friends into a variety of fun contests between now and September 10. The registration fee is $10 per dog, which includes entry into the 20th Annual All American Dog Show  and up to two additional competitions.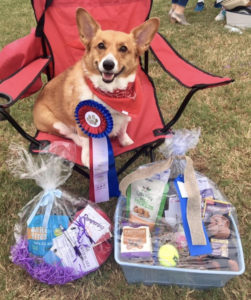 The nine virtual pet contests include Best Dressed, Best Coat, Best Spots, Most Ear-Resistable Ears, Best Puppy Dog Eyes, Best Trick, Best Kisser, Most Unique Tail, and the All-American Dog.  
Prizes for the top three winners in each category are provided by Main Street Veterinary Hospital, Pampered Pets Inn, and Hollywood Feed. The Great Dane sponsor is Lake Norman Chrysler Dodge Jeep Ram.
After registering, video submissions will be required for the Best Trick and the Best Kisser Contests.  For all other categories, photo submissions will be required. 
The town will be asking the public to vote on their favorite canine contests on the official 20th Annual All American Virtual Dog Show event page on Facebook, by "Liking" their favorite entries. Online judging will take place September 14-20. 
The popular vote will be weighed and final decisions will be made by a panel of judges selected by Cornelius PARC. 
On Saturday, September 26, PARC will record an awards ceremony at D9 Brewing Company where the winners will receive their 1st, 2nd and 3rd place prizes, with Brien Blakely of Fox 46 as the emcee.
The ceremony will air on the Town of Cornelius PARC Department's Facebook page and YouTube Channel on Saturday, October 3.
 To register or for information, visit www.cornelius.org/parc or call 704.892.6031 x192.