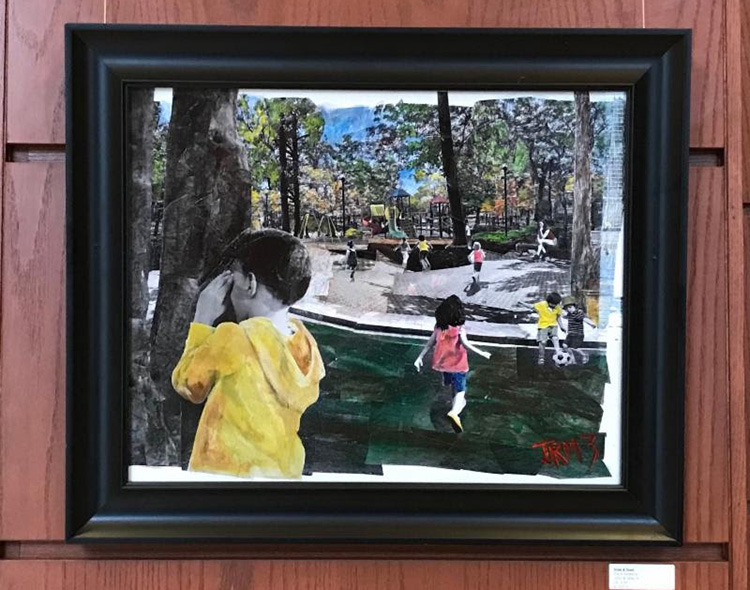 Feb. 17. A celebration in honor of Black History Month will be held from 1 pm to 3 pm Feb. 23 at Cornelius Town Hall. There will be guest speakers, live performances, children's activities and refreshments. The Smithville CommUNITY Coalition helps organize the event every year. Smithville is the historically black neighborhood just east of I-77 on either side of Catawba Avenue.
In  addition, between now and Feb. 25, works by artist John Robert Miles III​ will be on display​. ​His art, including collages and mixed-media pieces, is heavily influenced by Romare Bearden​​.
Town Hall is open Monday through Friday, 8:30 a.m. – 5:00 p.m.​ ​
For more information​ about the Black History Month observation​, contact the Cornelius PARC Department at​ 704-892-6031 Ext. 192 or visit www.cornelius.org/parc.