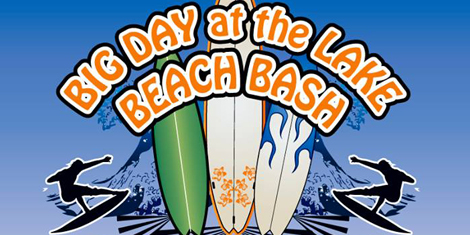 The 11th year of Big Day at the Lake gets under way this Friday with the annual Beach Bash at Harvey's in Cornelius. Wear a beach outfit, enjoy food and drink specials, a DJ and bid on cool auction items. The Beach Bash fundraiser will run from 5:30-10 p.m.
Big Day at the Lake puts at-risk youngsters from Big Brothers Big Sisters and their "Bigs" out on Lake Norman and Mountain Island Lake for a day of fun each year. This year's event will be held on Saturday, July 18.
Big Day at the Lake has three goals : Provide a day of fun for kids ("Littles") who would not otherwise experience Lake Norman or Mountain Island Lake, recruit "Bigs" and raise money for a worthy nonprofit that focuses exclusively on at-risk children.
This year's fund-raising goal is $80,000. Thanks to businesses and individuals, Big Day at the Lake is responsible for raising well over $500,000 for Big Brothers Big Sisters during the past 10 years. Big Brothers Big Sisters serves some 250 children in North Mecklenburg.
Donation at the door to the Beach Bash on Friday, March 6, is $5 per person. Big Day at the Lake updates can also be found online: on Facebook at Big Day at the Lake or at www.bigdayatthelake.com.