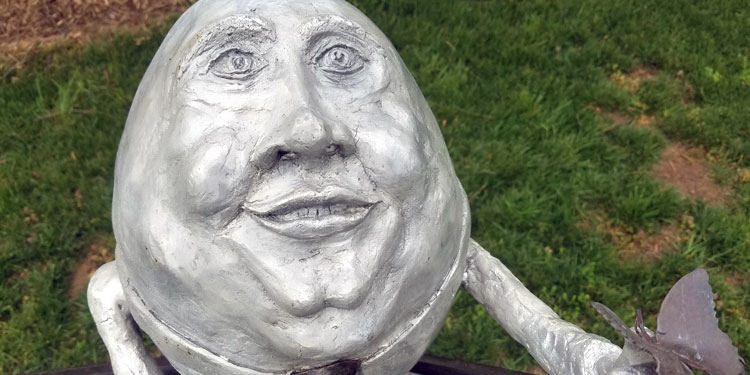 Oct. 30. The Cornelius PARC Department has received the North Carolina Recreation and Park Association's Arts and Humanities Award for its public art exhibition, Beyond Walls, at Robbins Park. The NCRPA Arts and Humanities award recognizes innovative arts and humanities programs in North Carolina. Entries are judged on the basis of content, innovation, contribution to the community served, and expansion of interest in the arts and humanities.
Beyond Walls is a public art exhibition that provides the community with free access to a collection of regional public art works for a six to nine-month period of time. The exhibition is currently in its second year with 10 diverse sculptures on display through Feb. 1, 2017.According to PARC Commissioner Scott Higgins, statewide recognition speaks to the unique role PARC plays in enhancing the cultural growth of Cornelius and its citizens. "We have become a regional role model in the purchase and display of public art, especially given the PARC Department size and resources," he said.
PARC Director Troy Fitzsimmons and Recreation Superintendent Chad Cauble accepted the award at the NCRPA Annual Conference held in Charlotte last week.