How do you get to Carnegie Hall? From West Catawba, you turn on Bethel Church Road and go to Bethel Presbyterian Church, the historic house of worship on the right-hand side.
Members of the Bethel Presbyterian Church Chancel Choir, under the direction of Susan O'Keefe, will perform at Carnegie Hall in New York City Dec. 2 under the direction of Pepper Choplin, composer of "Heaven's Child." The performance, part of the Distinguished Concerts International New York City (DCINY) series, will bring 250 singers to the famed concert hall in Manhattan.
How else do you get to Carnegie Hall?
Practice, practice, practice. The Bethel Chancel Choir will spend up to 12 hours in rehearsals in New York City during five days of preparation.
"The Bethel Presbyterian Church Chancel Choir received this invitation because of the quality and high level of musicianship demonstrated by the singers as well as the exceptional recommendation given by Pepper Choplin. These musicians not only represent a high quality of musicianship, but they also become ambassadors for the entire community. This is an event of extreme pride for everybody and deserving of the community's recognition and support," DCINY said.
The Mt. Zion United Methodist Church choir has also performed with Choplin at Carnegie Hall.
Composer is a North Carolina native
Pepper Choplin is a world-renowned composer, conductor and humorist with a reputation as one of the most creative writers in church music today.
The Raleigh native began his music training at the age of four, and grew up singing and playing piano, trumpet, guitar and banjo. He made his Carnegie Hall debut in 2013.
DCINY is a leading producer of concert experiences in renowned venues, "changing lives through the power of musical performance."
A landmark in American performance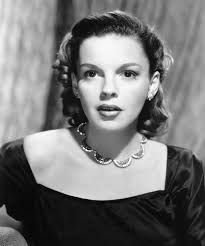 Carnegie Hall is one of the most prestigious music venues in the world. A 25-year old Leonard Bernstein had his major conducting debut at Carnegie Hall in 1943 when he had to substitute for "a suddenly ill Bruno Walter." The concert was broadcast by CBS making him instantly famous.
Benny Goodman, Judy Garland and Stevie Ray Vaughan have performed there as well as Mark Twain, who gave a lecture in 1906 when Carnegie Hall was 15 years old.