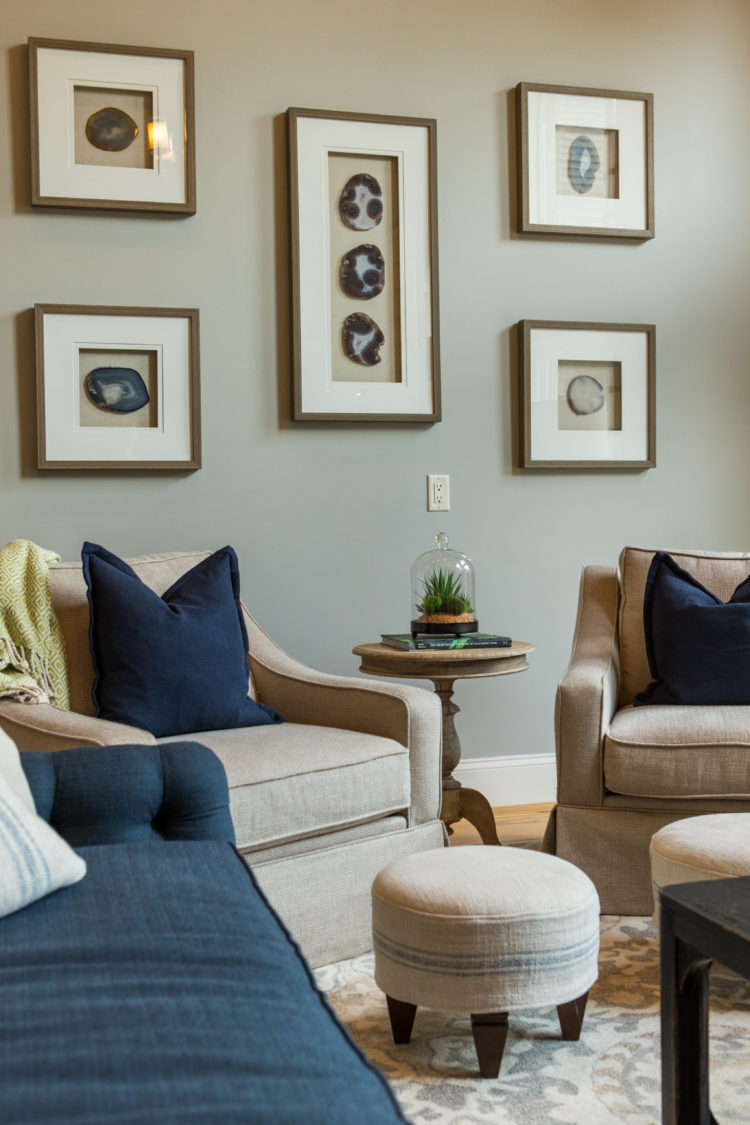 A new year is always a good time to think about redoing a room, a floor or a whole house. Allen Sutton, the founder of Southern Decadence Design in Denver, says there's no reason to be intimidated. Flooring, art, favorite pieces and upholstery will suggest a direction to go in. Color choices might come out of something treasured.
A pair of chairs in a breakfast room informed the color choices in a recent Southern Decadence makeover of a kitchen and living room.
"Inspiration changes from client to client and depends on the space we are working in," Sutton, a third-generation designer, said.
You take your pointers from the architecture of the home or space first, then consider the functionality—how are you going to use the room? Whether it's more of an intimate space, or more of an entertaining space, Sutton says there may be pieces that you already own that might be perfect in a redone room.
A long mahogany table, all formal and elegant, can be re-themed with all new chairs, or upholstered chairs at either end, or entirely different drapes or a table runner.
People want to be comfortable in their homes, even if what they ask for are "magazine-ready" rooms with a wow factor. "Clients have a better understanding of design than before," Sutton said, explaining that those looks that combine metal, wood and textures are popular.
"Eclectic" brings more than one style together, with more unique items that might have a funky vibe. A "curated" look is more formal, more traditional.
Sutton likes an accent wall or feature—like a fireplace surround—in a different color. He advises against flat paint on the walls. Whites and grays are still going to be spot on for those who are going for a transitional look in an open floor plan.
Color should flow through an open floor plan, but it's appropriate to add accent colors in carefully considered areas to help define a space. "It there is a natural break in the wall and you can switch the color, it is good to do that," he said.
Washes consisting of half paint and half water are a good means to change the look of a brick fireplace. "If you just paint brick, you lose texture," Sutton said.
Fireplaces, even with TVs over them, are still valid focal points in a room. There is more trim around the fireplace now, including stone, or wainscoting, sometimes made with reclaimed wood
Interior detailing, thoughtful finish selections and the right furnishings make for a comfortable and usable space.