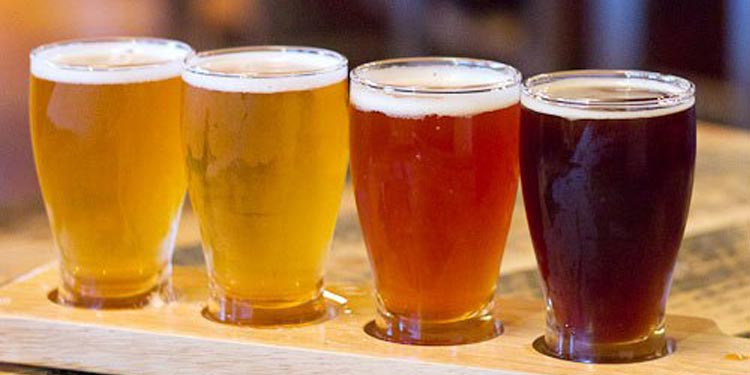 "The Business of Beer" is the topic of a Cornelius Today Newsmakers Breakfast July 11.  Speakers include Andrew Durstewitz, the CEO of D9 Brewing Co. and Ray Hutchinson, the brewmaster at Eleven Lakes Brewery, as well as Ryan McDaniels, CEO of Lake Norman Economic Development. The cost to attend is $12. To RSVP, call 704-895-1335.
As more and more craft breweries  expand, they're attracting other businesses, creating jobs and economic success stories. Microbrewers and craft brewers are a "target industry" for the Lake Norman Economic Development Corp. Lake Norman is home to a half-dozen craft brewers with additional production coming to the area in the next few years. Brewers are like yeast around tax base, jobs and visitor spending.  And jobs: 10,000 in North Carolina at last count.
McDaniels said the state's 200 craft breweries pump more than $1 billion into the economy annually. A decade ago, there were but two dozen statewide so the growth trend is obvious.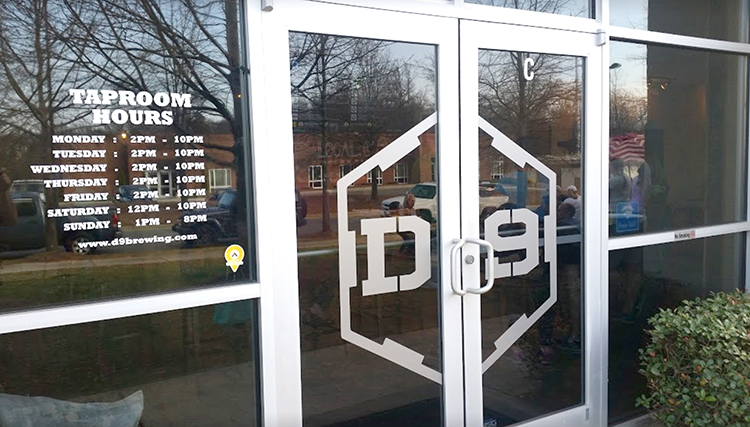 For example,  D9 Brewing Co. has taken over the entire 12,000 square-foot building where it was originally launched on Treynorth Drive.
"We found ourselves literally boxed into a corner with existing production space, so we did what any other reasonable brewery would do: we took over the whole building," said D9's Andrew Durstewitz.
Ray Hutchinson and Jack Lippy are opening Eleven Lakes Brewery in 2,700 square feet of retail-industrial space in Hyde Park Storage Suites less than a mile away.
Just down Bailey Road, and still within Cornelius, Ass Clown Brewery has also established a regular following with a wide variety of craft brews. Meanwhile, Olde Mecklenburg Brewery has purchased the former Curtis Screw factory on Zion, just north and east of downtown.
Still up in the air is a statewide distribution cap of 25,000 barrels for craft brewers. The 25,000 barrel cap will be addressed in the NC court system, as well as next year in the state legislature.
"I will continue my efforts to work with both the craft brewers and distributors to try and find an amicable solution to the current arbitrary production cap," says NC Rep. John Bradford, a Cornelius resident.
The issue is currently being adjudicated which could ultimately help drive a mutual compromise before a verdict is rendered.
OMB and NoDa Breweries have filed a constitutional challenge to a state law that requires breweries producing more than 25,000 barrels annually to contract with a wholesaler.
Their lawsuit, under the Craft Freedom LLC corporate banner, says the state of North Carolina is engaging in "economic protectionism."
Last year, lawmakers stripped a provision out of House Bill 500 that would have increased the self-distribution production cap to 200,000 barrels a year. Legislators also removed a provision that would have allowed smaller brewers to more easily break their contracts with their wholesale partners.
Local brewers are pushing hard to lift the 25,000 gallon cap, but there is opposition from groups such as the North Carolina Beer and Wine Wholesalers Association.
The association says lifting the cap could open the door for large national and international brewers to set up their own distribution networks, putting existing wholesalers out of business.
Expansion of the cap is crucial to some of the local brewers, including OMB. If the state legislature lifts the cap, OMB plans to spend as much as $7 million on the Cornelius expansion, hiring as many as 100 workers. Without a change in the cap, a smaller brewery is likely to be built and fewer jobs created.
The Presenting Sponsor of the Newsmakers Breakfast on the Business of Beer is Cornelius-based G Brokerage, a commercial real estate broker. The Breakfast Sponsors are Master Title Co. and Newton Construction Services. Coffee Sponsors include Carolina Trust Bank, Davidson Wealth Management​ and Irvin Law, a Cornelius-based real estate law firm.