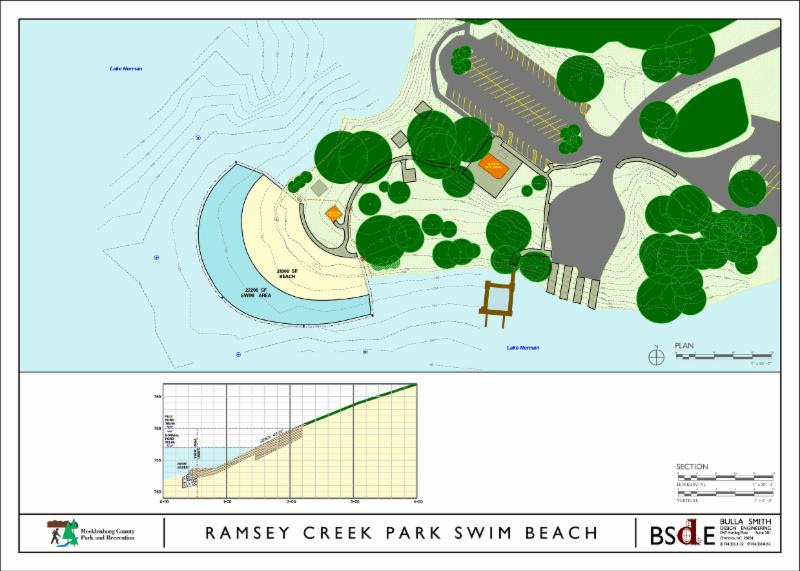 March 16. Construction is well under way on the new Ramsey Creek Swim Beach which opens Memorial Day weekend. Until now, there's been no public swimming in Cornelius, not much fun for kids with no access to a pool, or the hospitality industry. There are two informational sessions coming up.
The first is this Friday, March 18, from 8:30 to 10 am at the Lake Norman Chamber of Commerce. The event features County Commissioner Jim Puckett and County Parks Director Jim Garges. The event is free, but members of the public should RSVP by calling 704-892-1922.
The second is 6 pm April 6 at Cornelius Town Hall, no need to RSVP.
Former Mecklenburg County Commissioner Karen Bentley, former Mayor Jeff Tarte and Lake Norman Chamber CEO Bill Russell all backed the beach project over the years.
The county is spending $425,700 on the beach which will accommodate 500 swimmers.
Ramsey Creek Park is on Nantz Road.