Oct. 10. Lost Worlds Brewing is bringing a German tradition to Cornelius as Mayor Woody Washam will tap the Kellerfest Cask at this Saturday's Oktoberfest event. Traditionally the Mayor of Munich opens Oktoberfest with the tapping of a keg and shouting "O'zapft is!".
Get your commemorative stein glass while they last and expect plenty of live music, dancing and games in the biergarten.
Schedule of events
12 pm: Doors open – let the festivities begin!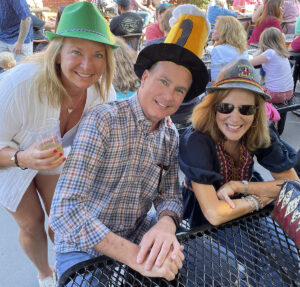 3 pm:  Cornelius Mayor, Woody Washam, helps tap the Kellerfest Cask in true Munich fashion
4 pm: OOPS Polka Band kicks off the live music, dancing, and oh yes, the Chicken Dance!
6 pm: Stein holding contest
6 pm – 11 pm: German sing-along drinking songs, polka dancing, chicken dances and all things German.
5 Things to Know about Oktoberfest in Munich
A group from Lost Worlds Brewing attended opening day in Munich this year. Check out their top tips for enjoying Oktoberfest.