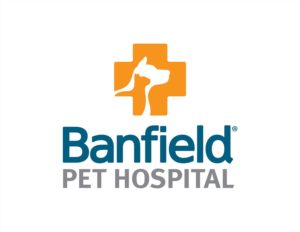 By Dave Vieser. A Banfield Pet Hospital is coming to Cornelius in October. The well-known animal care facility will open in 3,133 square feet of new space next to Harris Teeter in the Jetton Village Shopping Center.
Banfield is a big player in the animal care field, with nearly 950 hospitals nationwide in 42 states, Washington D.C. and Puerto Rico.  All told, the company employs more than 16,000 associates; Cornelius will be their 17th hospital in the Charlotte area.
"We have loved being a part of the Charlotte community for the past 24 years and look forward to opening our newest hospital in Cornelius," said medical director Dr. Alea Harrison.  "We are excited to partner with Cornelius families and look forward to providing high-quality veterinary care to their pets through Optimum Wellness Plans."
Cornelius Today was the first to report on the new space Banfield will occupy next to Harris Teeter late last summer. At the time, Kimco Realty Southeast Region Director Paul Puma said they had been marketing the space and had some very interested businesses.
The hospital will offer preventive care services that include annual examinations, nutrition counseling, prescriptions and surgery. Amenities at this new location will include separate dog and cat exam rooms and boarding areas that play pet-friendly videos, a children's FutureVet play center and a complimentary coffee bar. Their FutureVet program helps veterinarians share their love of pet health care with children. The program provides presentation materials and curriculums to veterinarians.