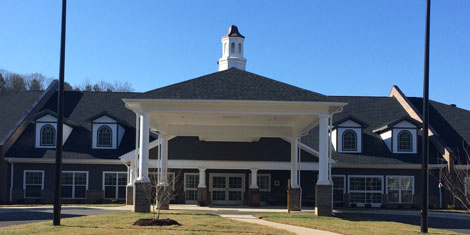 Feb. 11. Autumn Care will officially open its 102-bed nursing home just south of Mt. Zion United Methodist Church in Cornelius tomorrow. The facility opened in January of 2015 and currently has 10 residents. It offers both short-term rehab and long-term care to its residents.
Autumn Care is broken up into "neighborhoods" with four separate community areas that will serve as spaces for activities and social gatherings, according to admissions director Heather Groves.
Also on site is a beauty salon for residents and a 3,100 square foot gymnasium where they will provide physical, occupation and speech therapy. A licensed recreational therapist will be on site for planned excursions during the holidays and other events where off-site travel is needed.
Autumn Care currently has 40 employees but once the facility reaches maximum capacity, it will have 120. More info: www.autumncorp.com