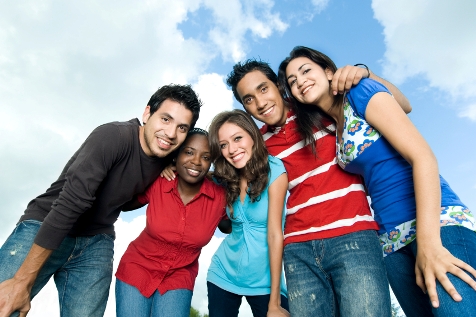 The parks departments of Cornelius, Huntersville and Davidson, along with the Lake Norman Teen Council Executive Board, are inviting local teens to the council's first meeting of the year at 6:30 pm Tuesday Sept. 25  in the Community Room at Cornelius Town Hall. The Lake Norman Teen Council—for students  in grades 6 – 12—helps create programs and volunteer opportunities for their peers. Teen Council members will also develop a curriculum and have the chance to plan trips, dances, fundraisers, state youth conferences, teen retreats and many other exciting activities. For Lake Norman Teen Council participant registration forms visit www.cornelius.org/parc.
Attendees will meet the new 2018-2019 Teen Council executive board members: President – Megan Mancuso, Hough High; Vice President – Elijah Lieberman, Lake Norman Charter High School; Recruiting/Marketing Directors – Matisse Notte and David Kaufman-Bell, Hough High School; Volunteer Service Project Coordinator – Julianna Weil and Hailey Stone, Hough High School;  Recreation Coordinators – Joey Parker, Hough High School, and Michelle Parker, Bailey Middle School; and Teen Advisors – Kendyl Brown, Pine Lake Prep and Nishitha Karumuri, North Mecklenburg High School.  The meeting will also provide information on how to volunteer in the local community.
The first meeting will be the Teen Retreat "Light Up Your Summer."  Come dressed in white or neon, clothes you are willing to get dirty and be ready have fun. Refreshments are provided at each meeting.