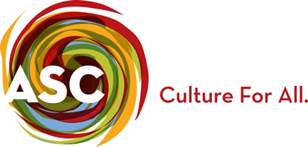 May 3. The Arts & Science Council – the 65-year-old nonprofit that serves as the chief advocate, resource hub and steward for the Charlotte-Mecklenburg region's cultural community – has released its second Cultural Equity Report.
"This report reaffirms ASC's commitment to being transparent and accountable on its equity journey," said ASC President Krista Terrell. "The intent is to honestly assess ASC's progress against the cultural equity goals stated in the inaugural report and to provide residents with another opportunity to provide feedback on ASC's work."
ASC began its cultural equity journey in 2015. In June 2019, ASC's Board of Directors adopted a Cultural Equity Statement to create a framework for organizational policies and practices and provide external visibility for the organization's commitment to cultural equity.
ASC's inaugural report, released in February 2021, outlined ASC's extensive efforts to make its funding more reflective of the Charlotte-Mecklenburg community after its history of inequitable funding.
The report also documented ASC's work to dismantle inequitable systems and policies within ASC and its progress, through fiscal year 2020, on the "We Will" commitments listed in the statement.
The latest report provides an update on the work ASC said it would focus on in fiscal year 2021, ending June 30, 2021.