July 28. ASC invites Mecklenburg County-based nonprofits and creative individuals to apply for the Cultural Vision Grant program.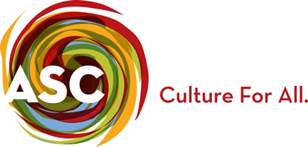 ASC seeks to support high quality arts and culture projects presented within Mecklenburg County by creative individuals or nonprofit organizations that:
—Build community by connecting individuals across points of difference to increase understanding and acceptance and positive regard between communities, and/or by  nurturing, celebrating and supporting the authentic cultures and creative expression of historically under-invested populations.
—Increase relevance and innovation by activating nontraditional performance or exhibition spaces close to where people live, and/or by providing groundbreaking and/or participatory experiences that reflect the changing communities.
Grants of up to $10,000 will be awarded. Grantees will be required to provide matching dollars toward the project expenses. Generally, applicants will be required to match dollar-for-dollar in cash or a combination of cash and in-kind.
Artist Support Grants of up to $3,000 fund professional and artistic development for emerging and established artists to enhance their skills and abilities to create work or to improve their business operations and capacity to bring their work to new audiences.
The deadline to apply is noon Aug. 29. Learn more and apply.