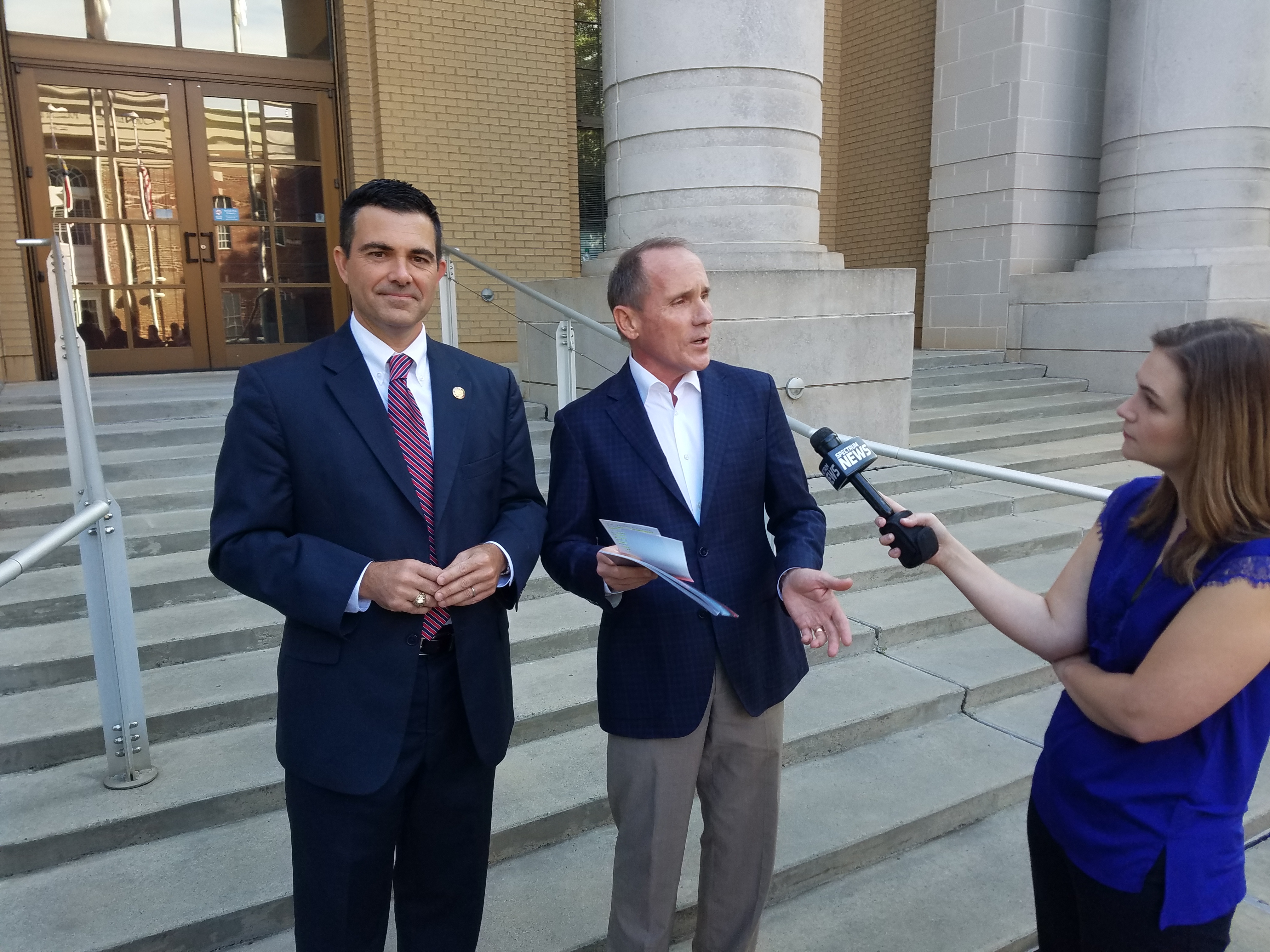 June 28. By Dave Yochum. The Cornelius Arts Center, with $100,000 fresh under its belt thanks to NC Rep. John Bradford and the NC Legislature, will soon take on the task of selecting an architect for the multimillion-dollar project. It's possible one will be selected as early as August, according to Justin Dionne, the new executive director of the non-profit that will run the arts center.
A dozen firms from around the country, including New York City, according to Mayor Chuck Travis, have responded to requests for proposals to design the building. The proposals are expected to be reviewed in July and an architect selected in August.
It will have flex-use theater space, galleries and studios. Dionne, as programmer in chief, will look for local, regional and even national talent for performances. They could be plays from North Carolina writers, one-person performances, readings, music.
Bradford, a Cornelius resident and former town commissioner, has secured $100,000 in discretionary funds from the state for the embryonic arts center. The seed money will help launch the multimillion-dollar arts center in downtown Cornelius that will be built on 1.85 acres just to the west of the Police Station.
The arts center is expected to provide a powerful economic development boost to the downtown area which so far has dodged the revitalization seen in places like Mooresville and Concord.
Funding for an arts center was approved by voters in a bond referendum for town center redevelopment back in 2013. Some $4 million was approved, separate from the land which was recently acquired for just under  $1.5 million. The property was assessed at $1.1 million during the 2011 revaluation, according to Mecklenburg County tax records. The property includes a century old cotton gin which is expected to be incorporated into the new facility.
The arts center will likely have a combination of arts and ceramics studios, performance spaces and a gallery. It will cost well north of $4 million, which means a robust private fundraising campaign will get under way soon. Town officials envision an arts district downtown that could include a redo of the Catawba Avenue streetscape to facilitate festivals. The arts center "Strategic Working Group," comprised of business and community leaders, put together a vision for the arts center: http://www.cornelius.org/DocumentCenter/View/3754
As first reported by Business Today and Cornelius Today, the board of directors of the arts center, a non-profit quite distinct from the town, hired Dionne, 32, to run the facility. He is the former artistic director of Lee Street Theater in Salisbury, a model for a community-driven theater that embraces multiple communities and types of performances and art.
The Strategic Working Group helped guide the project thus far. Members include Greg Wessling, a former senior executive at Lowe's; Denis Bilodeau, former president of Aquesta Insurance; and Carroll Gray, the former CEO of the Charlotte Chamber as well as the Cabarrus Chamber.