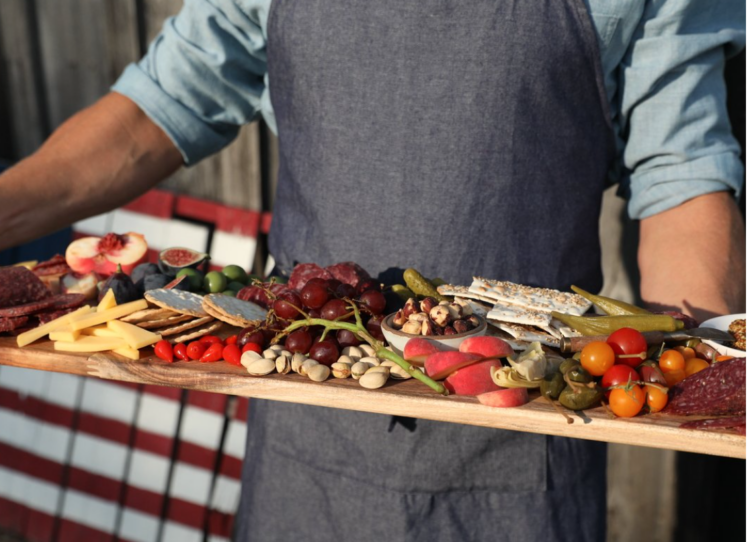 May 4. Can you say charcuterie? Pronounced shahr-KOO-tuh–ree, these artfully prepared boards full of artisinal meats, cheeses, bread, crackers, fruit, nuts, olives and tasty spreads are rising stars on restaurant menus, according to the National Restaurant Association's "What's Hot 2023 Culinary Forecast."
Cornelius-based Sun Raised Foods is a rising star in the world of charcuterie. They just achieved national recognition from the Good Food Foundation, a 501 (c) 3, in collaboration with a broad community of food crafters, grocers, chefs, food writers, activists and passionate food-lovers.
Sun Raised Foods' "Finocchiona Lamb Salami" was one of 237 exceptional food and drink crafters in 18 categories recognized in the Good Food Foundation's Good Food Awards.
There were 17 winners from North Carolina, including Charlotte-based Sweets Elderberry.
Chosen through a rigorous blind tasting process from nearly 2,000 entries, winners rose to the top based on taste, while also demonstrating a commitment to sustainable environmental and social practices.
Background
Sun Raised Foods, located at 20035 Jetton Road, doesn't use antibiotics or artificial growth hormones. They market the lamb that graze on solar panel farms where actually cutting the grass was a cost.
The sheep take care of that, and they make for tasty meats.
Sun Raised offers everything from lamb salami to farm-to-table dinner events, not just charcuterie items.
Sun Raised and associated businesses—02 emc, Montgomery Sheep Farm and Sun Raised Farms—are operated by entrepreneurs Tonje and Joel Olsen, who live in Cornelius.
O2 emc develops and owns the large-scale solar power plants where the sheep graze.