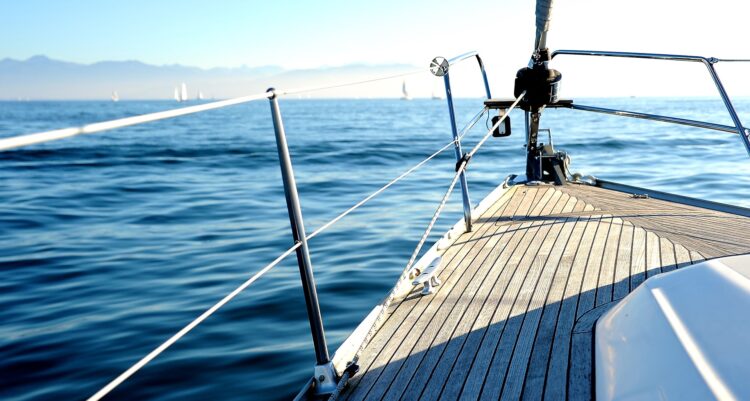 March 12. By Dave Yochum. There's Uber and Lyft, which match car owners and those who need a ride. Airbnb matches homeowners with people who need a place to stay. GetMyBoat hopes to be the sharing app for both sides of the boat ownership equation.
GetMyBoat currently has nearly two dozen "boat and water experience" listings on Lake Norman, ranging from kayaks and paddle boards to pontoon boats and a 42-foot "three-story" Carver complete with a captain and a "galley kitchen."
A galley is a kitchen in all things aquatic, but the concept holds water. Owners can make some extra money when they are not using their boats, and renters don't tie up capital when they tie up and go home. Nor are there costs around maintenance as well as paying for a place to keep a boat.
GetMyBoat gets a share
The boat owners set their own prices and keep everything they charge minus a 8.5 percent service fee that goes to GetMyBoat.
"That is the only fee we charge to our owners/captains, so they keep 91.5 percent of their posted prices," said Val Streif, of GetMyBoat.
The company first launched in San Francisco in 2013 and was technically available everywhere, but 2020 was GetMyBoat's "first big breakout year with boats booking up on Lake Norman," Streif explained.
System-wide, GetMyBoat has 130,000 watercraft across 9,300 destinations.
Pricing
Prices are negotiated at the time of booking with the captain. You can ask for discounts for multi-day bookings or if you are booking during the week vs. just a weekend, for example.
"We also frequently see cases of people renting a boat for several days when they are camping near a lake, so they will take it out for the whole day but then sleep at their campsite," Streif said.
Can't fathom owning a boat?
While that Carver—and a captain—is going to run $999 for three hours, we also found personal watercraft renting for around $80 to $130 an hour and pontoon boats from $85 to $135 an hour.
It's impossible to give a blanket answer to how much owning a boat going to cost, but a yacht is going to be more expensive in all aspects than a personal watercraft and used is cheaper than new.
You can test the waters with GetMyBoat or get in a little deeper with a local boat club.
Boat clubs may cost thousands to join, plus a monthly fee in the hundreds of dollars.
You can also find a friend who has a boat.