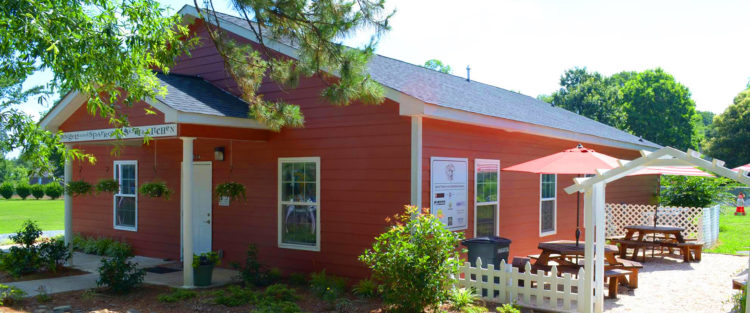 Jan. 6 The economy hasn't recovered for our neighbors in need. In 2020, Angels & Sparrows Soup Kitchen provided a record-breaking 213,627 meals from their kitchen and pantry in Huntersville.
This is a 73 percent increase over meals provided in 2019 as the number of families and scale of their need increased dramatically.
"The families we serve have been hit the hardest by this pandemic and recovery for those already in poverty is a lot slower than for those in the middle-to-upper income levels" said Jessika Tucker, Executive Director of Angels & Sparrows. "The crisis has clarified exactly how exposed a large portion of our community can actually be while others are affected in entirely different ways."
Drive-through
Angels & Sparrows met the increased need by providing daily meals and fresh groceries via a drive-through service. In addition, they provided home delivery of meals and groceries to seniors and families who had lost access to transportation due the pandemic. They also provided grocery boxes of non-perishable food items to families in need, Holiday Meal boxes to ensure families were able to celebrate Thanksgiving and Christmas, and provided other emergency assistance on a case-by-case basis.
Job losses
"Many families are trying to live off of part-time jobs or are still without a job due to the COVID-19 crisis. Families are having to make the decision between which essentials are most critical such as rent, versus utility bills or food, and many were finding themselves on the brink of homelessness without options."
The organization operates out of a  2,000 square foot building at 514 N. Old Statesville Road, Huntersville.
To learn more about Angels & Sparrows Soup Kitchen, visit www.Angelsandsparrows.org.