Sept. 8. Angels & Sparrows Community Table & Resource Center, formerly known as Angels & Sparrows Soup Kitchen, has a new look.
The Lake Norman nonprofit launched a new brand strategy to better reflect the NPO's strategic vision.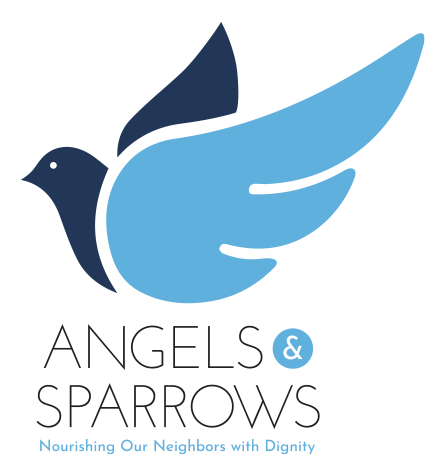 "Angels & Sparrows is more than a soup kitchen," explained Jessika Tucker, executive director of Angels & Sparrows, "We have always been more akin to a Community Table where the community comes together to nourish our neighbors in need. Our simplified logo and new name represent our ability to not only address the issue of food insecurity, but also provide nourishment for a family's potential and bring together the resources they need to address the root causes of food insecurity."
Angels & Sparrows' new website will go live in mid-September and provide a look at the strategic vision of the organization and its approach. Designed in partnership with Huntersville-based Doherty Marketing Group, the new logo and website aligns with the NPO's strategic vision for the future of the organization and aspirations for their guests.
About Angels & Sparrows
Soup kitchens often conjure up images of lines of homeless people receiving non-descript food placed in front of them.
However, Angels & Sparrows in Huntersville nourishes guests in an environment more akin to a café with leadership and volunteers mingling with and getting to know their guests.
Dignity is at the forefront of Angels & Sparrows' programming, ensuring disenfranchised and struggling families have a welcoming place to visit and receive nutrition for both their body and soul among a community who cares.
All members of the community are invited and encouraged to visit for lunch each weekday between 11 a.m. and 1 p.m.