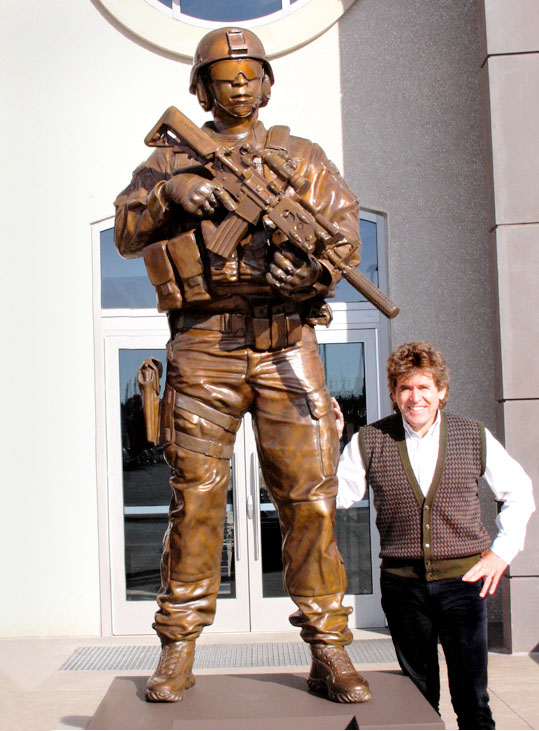 Feb. 13. American Legion Post 86 will ask the Town of Cornelius in March for permission to place an eight-foot statue of a Gulf War soldier at the entrance to the Veterans Monument at Rotary Plaza on North Main Street.
The bronze by noted sculptor Jon Hair could be in place in time for Memorial Day ceremonies held each year at the monument which has name of Cornelius veterans inscribed on its walls.
The statue, called "The Ranger," is a realistic depiction of a Gulf War era Green Beret Ranger in full uniform complete with an AR 15 weapon.
The cost of the bronze is in excess of $50,000. Post 86 will kick off fundraising with a contribution from members of the post.