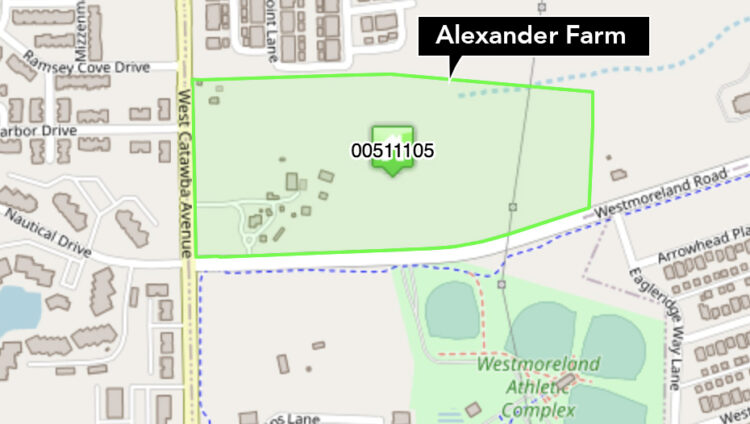 June 10. By Dave Yochum. The developer of the Alexander Farm property at Westmoreland and West Catawba says they will break ground on the $110 million mixed-use project during the fourth quarter of this year. The development includes single-family homes, a Lidl grocery store, additional retail and an age-restricted, resort-style apartment complex.
Florida-based WIN Development anticipates the first stores opening toward the end of 2022 and into early 2023.
The rezoning plan filed with the town shows 120,360 square feet of commercial space, 200,000 square feet for senior independent living units and 76 single-family detached homes priced around $600,000. Plans for a convenience store and gas station were removed based on community feedback.
The plan, as approved by the Town Board last fall, includes widening Westmoreland Road to four lanes from West Catawba to Eagle Ridge Drive. There is ongoing discussion with the NC Dept. of Transportation to add an interchange on I-77 just to the east on Westmoreland.
WIN will also make improvements to the entrance and exit of the Westmoreland Athletic Complex, and numerous turning lanes in the area.
Last farm west of I-77
The late Eugene Alexander was the last remaining farmer on the western side of town until 2013. He died New Years Day 2014 at the age of 96.
Last week hay was being baled on the 55-acre property which was last listed for sale at $18 million and then $12.5 million with commercial real estate broker Gary Knox, a former mayor of Cornelius.
Deal closes soon
The transaction is expected to close late summer or early fall of this year.
The senior complex likely will open mid-2023.
River Rock Communities, which came on board with WIN in February, will develop the 130-unit senior complex.