Get "A Taste of Davidson" on Saturday, Oct. 23 when the Town of Davidson puts on a first-time ever fall festival complete with food and beverages from local restaurants.
The event, which runs from 5 pm to 10 pm, will also feature music from the ACE Party Band.
Mayor Rusty Knox said the event on Jetton between Clean Juice and Mine by Sandy is a wonderful opportunity to meet neighbors and sample a wide variety of foods. "The location has turned into one of the town's most popular sites for pedestrian-friendly gatherings,"Knox said.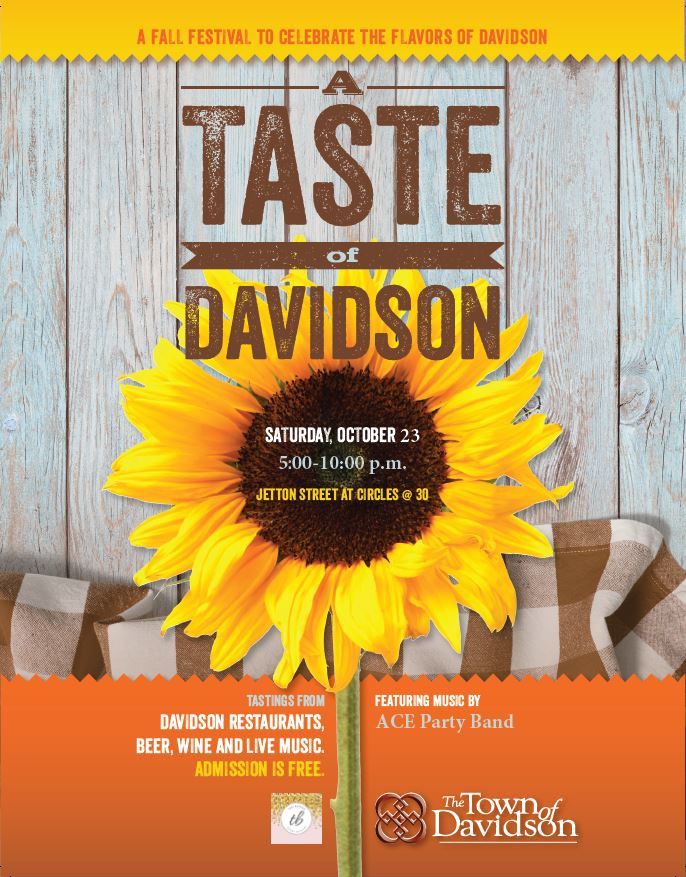 Grab a taste from:
Ben & Jerry's
Boomerang Water
Carrburritos
Davidson Chocolate Co.
Davidson IceHouse
Earthfare
Famous Toastery
Good Drip Coffee
Hop & VIne
Main Street Books
Masala Mastee
Our Towns Cinemas
Pure Capelli
Sabor Latin Grill
Summit Coffee
The Crazy Pig