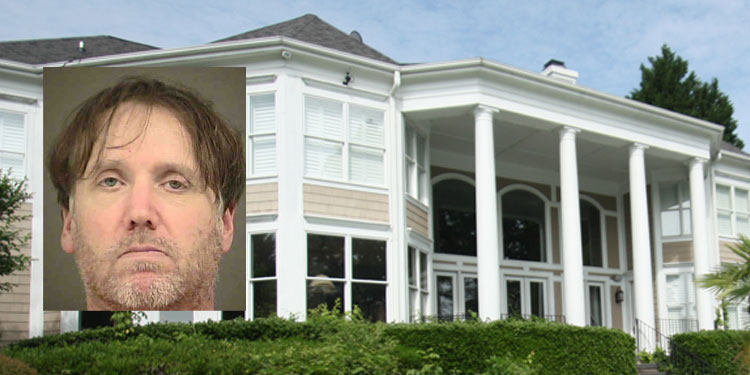 Dec. 10. The man who police say killed his wife in a budget-price motel alongside I-77 stayed at a mansion on Bethelwood Lane.
Timothy Leonard was a house-sitter/caretaker at a $1.4 million house on one of the priciest streets in Cornelius. The 4,311 square foot home was sold in November. The lakefront house on 1.5 acres—complete with a pool and poolhouse—was owned by Christopher Grentner of Miami. He could not be reached for comment.
Cornelius Police responded to a murder scene in the early morning hours of Dec. 8 at the Microtel Inn on Torrence Chapel Road. Police say Leonard killed his wife, Danielle Newell, in a motel where rooms are $51 a night.
Leonard had just been fired from a job in Cornelius. His employer, who asked to remain anonymous, said both husband and wife were deeply troubled. Leonard was a habitual drug user, the business owner said.
Of course, there is a deeply human side. The employer said Leonard told fellow employees that his wife's migraines were so difficult that she wanted to die. Danielle Newell was the victim of debilitating migraines, which resulted in her isolating herself in a room, even during hours-long parties in the house, he said.
Leonard's former employer connected the murder to the couple having to move out of the house where they apparently lived rent-free.
Asked about the kinds of drugs Leonard used, the employer said, "Anything, anything, anything. I'm not surprised, although I was initially. The tell-tale signs were there before."
He said the accused murderer was frequently "high on oxycodone" and the couple were "pill-popping, both of them."
Police found Leonard in Cleveland County on Tuesday morning are charging him with first degree murder in Mecklenburg County.
"When he was sober, he was fun and intelligent. Great conversations," the employer said.