Oct. 23. Time is running short if you want to vote by mail. Your absentee ballot request must be received by Tuesday, Oct. 27 at 5 pm. To fill out your ballot, you will need one witness. Be sure your witness is over 18 and that they fully complete the witness certification, including their full name, address and signature. You must also sign the return envelope.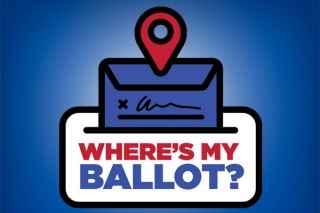 If you're returning your completed absentee ballot by mail, it must be postmarked no later than Election Day, Nov. 3, 2020. Not all mail receives a postmark – please ensure your piece does.
You can also return your ballot in person to the Mecklenburg Board of Elections office by 5 on Election Day, or to an early voting site during the early voting period.
Meck BOE address: 741 Kenilworth Ave., Suite 202, Charlotte, NC 28204