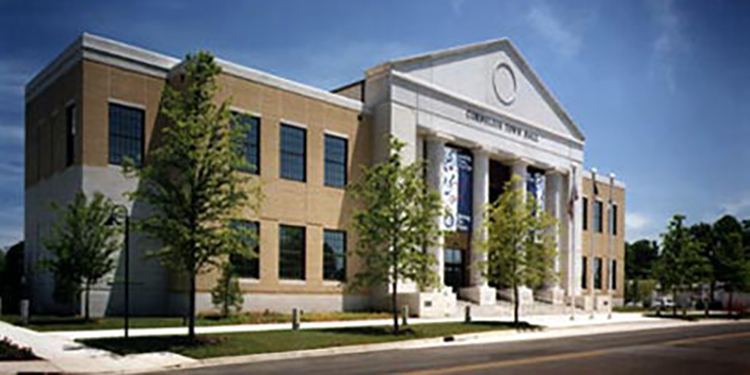 Jan. 8. By Dave Vieser. Aaron Tucker is the town's new Planning Director, taking over for Wayne Herron, who is focusing all his attention on his role as assistant
town manager.
"For the past year, Aaron has been working with Wayne to prepare for his new role and develop a smooth transition plan," Town Manager Andrew Grant said at the Town Board's meeting this week. "This is a well deserved promotion."
Tucker, who is 27, will receive a 12% raise boosting his annual salary to $71,320.
"I am humbled by the opportunity that I have been given by the Town," he said. "I look forward to facilitating a dialogue between potential developers and the Board, enforcing the Town's land use code, and helping the Town prepare for future development, while preserving and enhancing the quality of life for our residents."
Tucker came to Cornelius after working in the City of Kannapolis planning office, and served as Cornelius' Lead Planner since 2018. The Concord resident has a Bachelor of Science Degree in Geography, plus a Minor in Community and Regional Planning from Appalachian State University. He graduated in 2014.
As planning director, Tucker will oversee a department with six employees and an annual budget of $627,660.
Tucker's promotion comes at a crucial time for the town, with several proposed major developments, including Alexander Farm and Charmore Center, nearing periods of intense planning department review. The promotion means Herron can function full time as Assistant Town Manager, rather than splitting his attention between planning and general town functions.