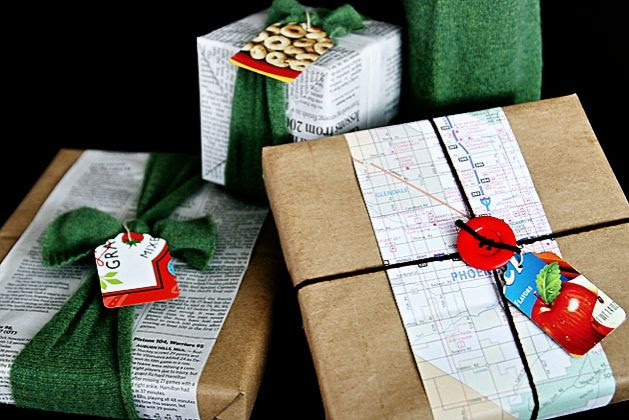 Davidson Parks and Recreation
Dec. 22. Wondering how to make your holidays a little greener? Give gifts in reusable gift bags, metal containers, baskets, or use colorful material, scarfs, or old clothes for wrapping. Have children make their own wrapping paper by sponge stamping paper grocery bags.
If every family wrapped just three presents with recycled materials, that would save enough paper to cover 45,000 football fields, according to the Davidson Parks and Recreation Department.
More tips
—Decorate your home and tree with holly, cedar, berries, fruits, and nuts and compost these items after the holidays are over.
—Keep the fronts of old Christmas cards to use as name-tags.
—Remember to recycle your holiday gift wrap, cards, gift boxes, tissue paper and cardboard.