Jan. 14. Project Change, a non-profit that seeks to raise awareness of Craniofacial Fibrous Dysplasia with McCune Albright Syndrome, will hold a 5K April 22 in Mooresville.
Juliet Thomas said her son, 10 year-old Cash Thomas, was diagnosed with the rare and debilitating bone disease in his face.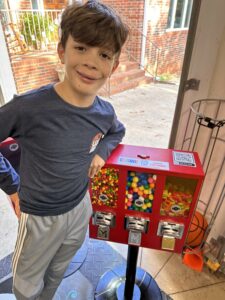 Background
It causes facial changes, and potential deafness and blindness.
Cash himself started Project Change to educate the community, take children with the disease on a trip once a year and pay for medical expenses as needed.
Cash, who launched a vending machine business to support Project Change, loves Boy Scouts, chess, robotics and basketball. Juliet is a Realtor with exp Realty in Mooresville.
Details
The fun run starts at 9 am in front of Good Soul Yoga.
For more information, go to www.projectchange.info.