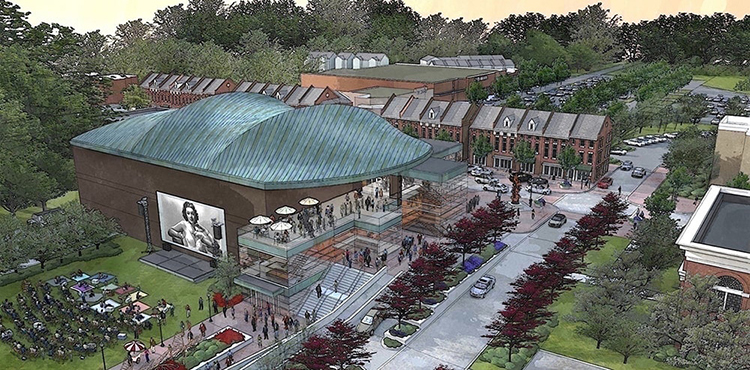 June 3. The Cain Center for the Arts took another step forward with a weekend fundraiser that generated more than $2 million for the arts center that will be built in downtown Cornelius.
The event was held at the lakefront home of Sharon and Woody Washam, the mayor of Cornelius. The event follows a fundraiser The Peninsula Yacht Club which brought in $660,000 two weeks ago.
This brings the total raised to date to nearly $15 million.
The capital campaign, which is expected to be completed by the end of this year, is more than three-fifths of the way toward the goal of $24 million-plus for an arts center that is expected to transform downtown.
Cornelius residents Ericka and Bill Cain have contributed $5 million to the center which will bear their name. A $4 million bond was approved by Cornelius voters to help fund the arts center as well.
When completed, the center will include a 400-seat theater, classrooms and gallery space, as well as an outdoor venue. The arts center will be a venue for community, private and civic events and a home for national and regional shows and performances.
An executive director has been hired as well as an assistant. Charlotte-based C Design and New York-based Holzman Moss Bottino have been engaged on the design.
The building itself will cost about $18.4 million, while the equipment and furnishings will cost $2.5 million. The town has already purchased the land just west of the Police Station for $1.5 million.