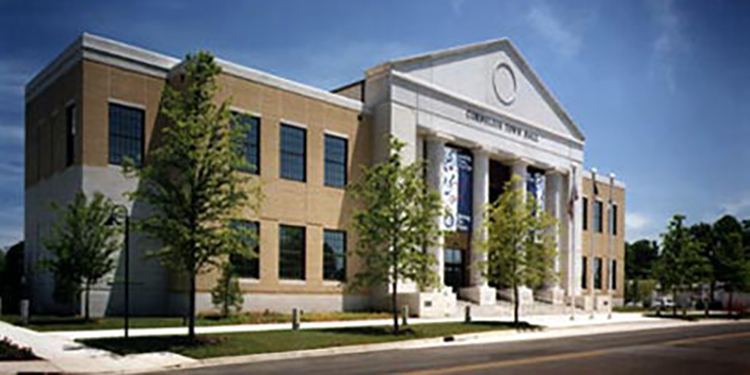 Sept. 23. The Cornelius Town Board conducted public hearings Monday night on developments planned or under way in town:
—A plan from Bluestream Partners to develop 13.53 acres of property located at 18375 Barnhardt Road for 11 single-family homes within the Forest at Bailey's Glen development. The project from Jake Palillo would include an amenity center/clubhouse. The property is currently zoned CZ (Conditional Zoning), which permits two units per acre. At the hearing, neighbors took exception to the amenity center. "This is nothing more than a 10,000 square foot wedding pavilion right across the street from where we live," said Kevin Violette. "We will continue to oppose this part of the plan." However several other residents who live in other Bailey's Glen developments said that social events rarely go past 9 pm. A decision is expected to be rendered on October 5.
—During the same meeting, the board also held the first of two public hearings to rezone 1.7 acres of town-owned property on Catawba Avenue west of the Police Station from Town Center Zoning to Conditional Zoning. The zoning change is needed to permit the construction of the Cain Center for the Arts, a 30,000 square foot, performing and visual arts center with a 400-seat theatre.  The existing buildings on the site are being demolished. The proposal will now go to the Planning Board for their review.
>