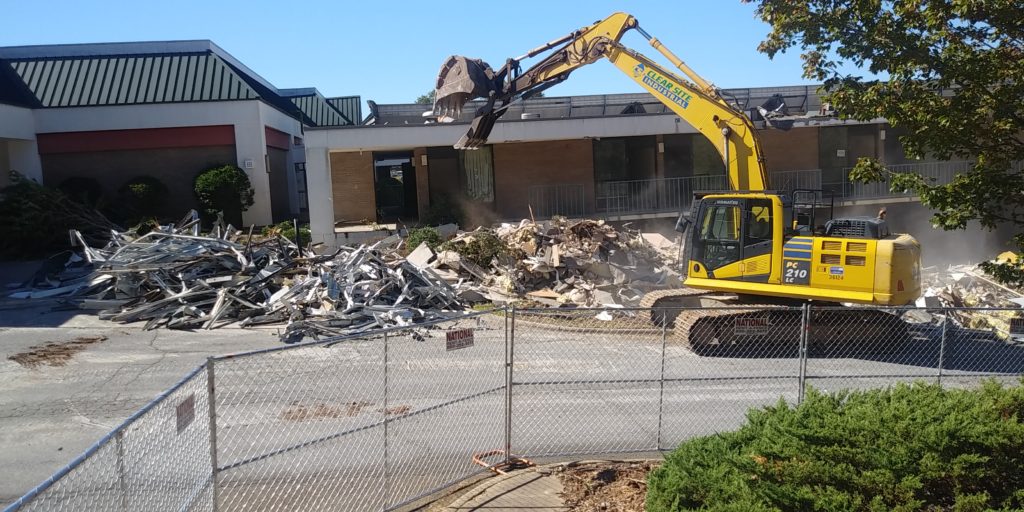 Oct. 15. The Days Inn on Holiday Lane—perhaps unwisely named for a previous hotel chain—is being torn down to make way for a new, larger North Carolina State Employees' Credit Union.
The 8,500-square-foot branch will go up on the hotel property, just north of the existing SECU branch.
Family histories were made at the now rundown hotel. It was a place for chamber dinners and wedding receptions back in the day. The late LulaBell Houston celebrated her 93rd birthday there three years ago with hundreds of guests in the ball room.
The 33-year-old property, which has an appraised value of $2.3 million, was neglected over the past couple of years.
Construction of the new SECU branch begins in early 2020.
Roundabouts planned near the busy intersection of Hwy. 21 and Catawba could negatively impact access to the current branch.
"The acquisition of the additional property will allow us to solve both issues. We recognize we will have excess property, but at the current time we only have plans to build a replacement branch," a spokesperson said.
As far as the existing SECU branch is concerned, there's been no decision on the future use.
The SECU property is across Holiday Lane from the now-demolished Acropolis restaurant where a QuikTrip convenience store and gas station was planned.