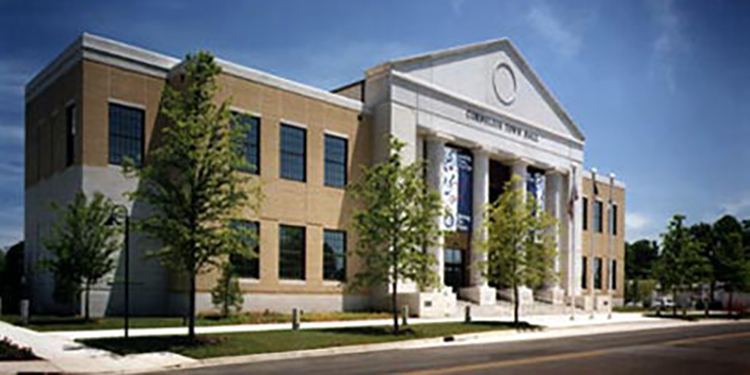 June 17. By Dave Vieser. At their Monday June 17 meeting Cornelius commissioners are being asked to award a $1.29 million contract to Blythe Development of Charlotte to build Nannie Potts Lane.
Blythe was the only bidder for the project which is designed to relieve traffic on Catawba Avenue east of I-77.
The road is named for the late Nannie Potts, the first—and only—female African American mayor of Cornelius. 
The symbolism is powerful. Nannie taught taught for more than 30 years, first at Torrence Lytle High School, an all-black school that was her Alma Mater.
She was elected to the Cornelius Town Commission in 1980 and later became the first and only black mayor. She received the Top Women in Business Lifetime Achievement Award From Business Today in 2017. She passed away in November last year.
The Town conducted a bid opening in February and only received one bid from Blythe Development Co., according to Town Manager Andrew Grant. "Per state law, we re-advertised, received one bid again in March.We then negotiated with Blythe and got the bid price down from $1.5 million to $1.291 million," he said.
Grant said the new lower price shifts liability for poor soils and rock from the contractor to the town.
"We discussed this with our engineer and both parties agree this is a good approach since the majority of the construction area is heavily wooded, where there is less likelihood of poor soils and rock is not likely in this area," Grant said.
The new road will run south of Smithville Lane from Smith Circle to Statesville Road/US 21, connecting just south of a few existing businesses on the east side of Hwy. 21.
While the new road is designed to relieve traffic volume on Catawba Avenue, it will not connect to the Smithville neighborhood, according to Town Manager Grant.
"The Smithville community did not have a consensus to connect the neighborhood to Nannie Potts Lane," Grant said. "A future connection to South Hill Street would be relatively easy to add."
The meeting will commence at 7 pm in Town Hall on Catawba Avenue.