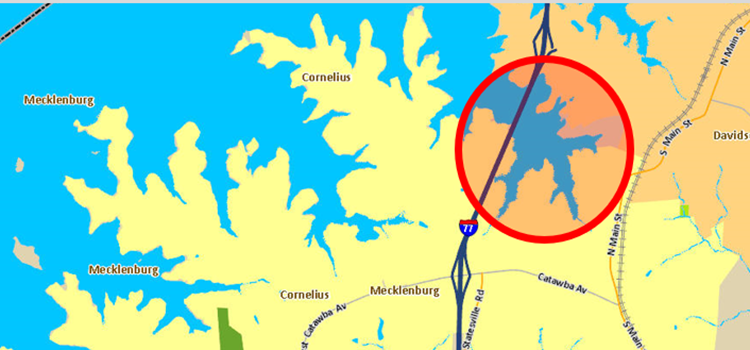 Jan. 21. There will be a ​2-hour, drop-in ​community meeting Jan 23 to discuss how to provide kayaking and fishing on Lake Cornelius to the public. ​The project, which would be paid for by Duke Energy, would bring unfettered public access to Lake Cornelius. Of course, the YMCA on Davidson Street provides access, but the organization requires a membership.
​There's no formal presentation Wednesday, but there will be a public survey open to all Cornelius residents and business owners, which will remain open through Feb. 23. The Jan. 23 informational meeting at Town Hall runs from 6:30 to 8:30 pm.
​This is all part of Duke Energy's 2015 Federal Energy Regulatory Commission re-licensing​. ​Duke Energy​ most provide multiple public access points along the Catawba-Wateree River and Lake system.
Lake Cornelius​, a ​112-acre body of water with roughly 4.5 miles of shoreline, ​is east of I-77 between Cornelius and Davidson.
Access ​would provide passive use only, such as kayak, canoe, and paddleboard access, shoreline fishing, or nature watching. The site would include a pathway to the shoreline, a small gravel parking lot, benches, interpretive signage, and trash/recycling receptacles.
​There are no plans for a motor boat launch, swim​ ​beach, camping, dock, fishing pier or boat storage.