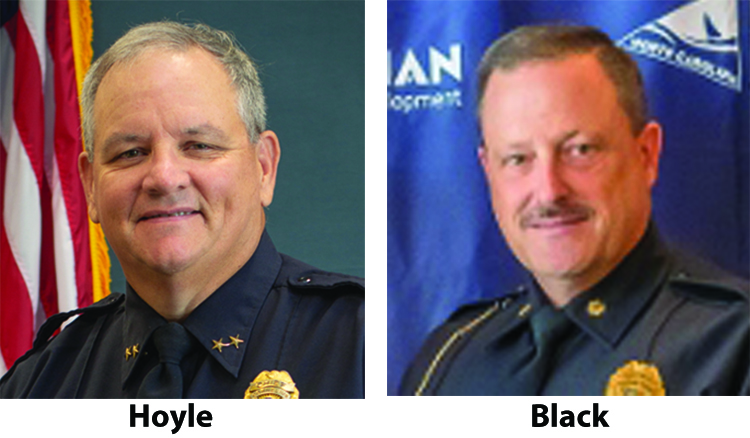 Dec. 17. It's official. As first reported by Cornelius Today last Friday, Cornelius Chief of Police Bence Hoyle will become interim police chief in Huntersville, effective Jan. 4.
He replaces Chief of Police Cleveland Spruill, who submitted his resignation on Dec. 14. As part of Hoyle's planned retirement from Cornelius, Major Kevin Black will become Cornelius' new police chief.
The surprise in this equation was Hoyle's hastened retirement, apparently with the purpose of jumping ship. He would have been recruited by Huntersville Town Manager Anthony Roberts, the former town manager of Cornelius.
"I am pleased to have Chief Hoyle serve as our Interim Chief of Police," Roberts said. "His extensive background, experience and leadership abilities will be a significant benefit to the Huntersville Police Department."
With 33 years of law enforcement experience, holds a bachelor's degree from Western Carolina University and a master's degree from Methodist University.
He served 10 years on the board of directors for the North Carolina Association of Chiefs of Police, and also served on the board of directors for the North Carolina League of Municipalities.